GJ Breakout
This is the Breakout trading EA for GBPJPY pair on H4 timeframe.
Parameter:
Volume : Volume of each Order.
Magic Number: EA's Magic Number.
Test Case :
Apply for GJ from 1-1-2019 to 03-09-2021.
Total profit : 3521 pip.
Max profit : 3721 pip.
* You should run the utility on a demo account before using it. Many thanks for your download.
* Utility only works when your account is active, you can add it to VPS for 24/7 use.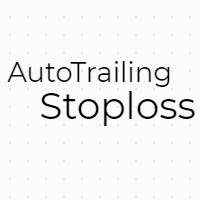 Trailing Stoploss 2
Phu Phat Tran
Stop automatic tracking Auto Trailing Stop Loss 2 helps to move the stop loss to the entry point when the profit reaches a specified level. When the price reaches the breakeven point, each time the price moves to a predefined range, the stop loss is transferred to a predefined segment. Magic number The default value will affect open positions on the current currency pair. Choose by magic number: If false will only work by default. If correct, will work on positions opened by EA with MagicNumb
FREE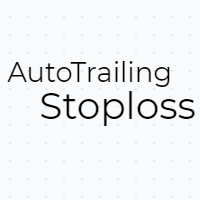 Auto Trailing Stop
Phu Phat Tran
Auto Trailing Stop Loss helps to move stop loss to the entry point when profit reaches a set level. Parameter: BreakEvenPoint: This is a predetermined level that when the price reaches this level, the stop loss will be moved to the entry point. This level includes 25%, 30%, 40%, 50%, 60%, 75% of Take Profit. Pair: This field allows you to choose which currency pair to apply this application to. There are 2 modes: OnlyCurrentPair - only applies to the currency pairs of the added chart. Allpair
FREE