Boleta Telegram
The main functionality of this Utility is to send messages in GROUPS / CHANNELS of the telegram.
The messages are replicas of the negotiations carried out.
These are sent to the informed group or channel.
Actions such as STOP Orders, Market Orders, Closing Positions, Inversions, STOP Changes, Repositioning Pending Orders, Modifying Stop Loss or Take Profit are reported.
In other words, any negotiation that occurs on the platform is sent to the telegram.
It is necessary to add the URL allowed in the metatrader to https://api.telegram.org
In headge account do not use the ticket to manage positions. Use only to send notifications
https://youtu.be/h5dU1otYUoA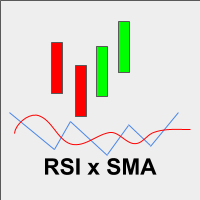 RsiCrossSma
Thiago Cavalcanti
Esse indicador é a combinação do  RSI (IFR) com Média Móvel Simples aplicada o RSI em um único indicador para facilitar a criação de alguma estratégia. Fiz esse indicador para que um único indicador contenha os buffer necessários para implementar alguma EA. Descrição dos Buffers para o EA, Buffer 0 -> Valor do RSI Buffer 1 -> Valor da média móvel aplicada ao RSI
FREE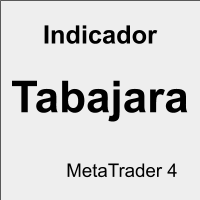 Tabajara
Thiago Cavalcanti
Indicador tabajara para o MT4 Exemplo de Como utilizar  Ir em propriedades (F8) Colorir os candles de alta verde e de baixa vermelho Adicionar o indicador ao gráfico. O indicador vai reconhecer o padrão das velas e colorir com a cor correta os candles de baixa acima da média e os de alta abaixo da média. Este é somente um exemplo de como colorir os candle. É possível fazer outras combinações de cores. Existe a possibilidade de ajustar a largura dos candles dependendo da resolução da tela.
12.50 USD
Melhorias na formatação das mensagens.