FX Sniper 999
FX Sniper is a scalper robot that uses a strategy of trading on impulses (rapid price jumps). This strategy, when used correctly, can show excellent results, but is also sensitive to broker conditions and VPS server speed. The undoubted advantage of this Expert Advisor is its multicurrency, which allows you to work simultaneously on multiple currency pairs, creating multicurrency diversification. Despite the fact that the advisor is a scalper, he does not make thousands of trades a day, his strategy is fully consistent with the name of the robot, like a sniper he is able to wait patiently for several days to make an accurate shot, instead of shooting blindly from a machine gun in the hope that some order will bring profit, as many other scalping robots do.
It is recommended to install the EA simultaneously on all charts of supported currency pairs.
The advisor's standard settings are suitable for the GBPUSD currency pair on the M15 timeframe.
The EA monitors the market around the clock, so the terminal must be turned on all the time. For this, it is recommended to use a VPS server with a fast Internet connection.
Attention! Since the adviser is a scalper, the results will strongly depend on the conditions provided by your broker (spread level, slippage, etc.), therefore it is important to choose a broker with the most suitable conditions (low spread and low slippage). The maximum allowable spread for opening a transaction is 20. It is also important to use a VPS server with a high speed Internet connection.
Live Monitoring Advisor Myfxbook :
www.myfxbook.com/members/Jakhammmer/fx-sniper/6109066
Test results of FX Sniper 999
on MYFXBOOK (GBPUSD):
www.myfxbook.com/strategies/fx-sniper-999-gbpusd/246650


Test results of FX Sniper 999 on MYFXBOOK (EURUSD):
www.myfxbook.com/strategies/fx-sniper-999-eurusd/246657
Testing was carried out on tick quotes obtained through the "tick data suite 2" program with 99.9% quality, as well as with slippage and floating spread simulations to achieve testing conditions as close to reality as possible.
Characteristics:
Platform: MT4
Timeframe: M15
Currency: GBPUSD, EURUSD, AUDUSD, NZDUSD, USDJPY, EURJPY (others for optimization)
Type: Scalping
Trading time: around the clock
Minimum deposit: $ 100
Features:
- does not use dangerous martingale or grid strategies;
- fixed small stop loss, which allows you to control the maximum level of risk per trade;
- automatic reinvestment of earned profit for further trading;
- multicurrency;
- fully automated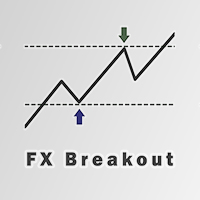 FX Breakout
Yevhenii Mavletbaiev
FX Breakout is a forex robot that uses a reliable and profitable strategy for trading on the breakout of price levels of support and resistance, which the EA determines according to its internal algorithm. The entry into the trade is carried out by pending orders "buy stop", "sell stop", which are automatically placed at the levels of a likely strong price impulse. An incomparable advantage is the fact that the Expert Advisor does not use dangerous strategies such as "martingale" or "oredr grid"
85 USD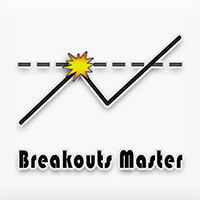 Breakouts Master
Yevhenii Mavletbaiev
Breakouts Master is a fully functional automated system that uses a time-tested strategy for breaking out of important price levels, adapted to modern conditions. This technique has appeared since the inception of financial markets and is still used by many professional traders, as well as hedge funds, as it shows good results for decades. The Expert Advisor uses price action to determine the levels, which is an indisputable advantage in comparison with constantly lagging indicators. The Exper
50 USD
Reworked the advisor's algorithm. Improved algorithm for trailing stop, as well as placing pending orders.