FastPipsScalp
FastPipsScalp is a scalping indicator for small timeframes and StopLoss/TakeProfit values. It can also be used with binary options.
The indicator shows calculated short-term direction for opening short-term trades as a label in any of the chart's four corners. An arrow, a sound and a visual notification are activated for a fast market entry according to the calculation algorithm. "Conservative method" = true by default meaning that signals appear in strict accordance with the current trend direction. False means that counter-trend signals appear as well. The value of the parameter depends exclusively on a user's trading tactics. Number of trend signals is managed by a user and can be equal from 1 to infinity. Please note that trends do not last forever, therefore do not increase this parameter value excessively.
FastPipsScalp has a complex design but it is simple and easy to understand. All its signals are visually comprehensible and unambiguous. Arrows appear at the opening of a new bar and never repaint, relocate or disappear. All FastPipsScalp parameters are developed for М1 timeframe by default but you should adjust them according to your trading tactics.
Parameters

Trend sensitivity (rough) - current trend sensitivity (rough), recommended values are 3-30
Trend sensitivity (fine) - current trend sensitivity (accurate), recommended values are 0.02-1.0
Number of signals - number of desired signals, recommended values are 1-10
Conservative method - switch the indicator mode (true - conservative method, false - aggressive method)
Bars to calculate - number of bars for calculation, recommended at least 1000, depends on a PC performance
Alert Message - new signal message (true - enabled, false - disabled)
Alert Sound - new signal sound alert (true - enabled, false - disabled)
Alert Email - new signal email alert, additional terminal setup is required (true - enabled, false - disabled)
Alert Mobile - send Push notifications, additional terminal setup is required (true - enabled, false - disabled)
SignalArrow gap - distance from the current bar's High\Low to an arrow
Arrow size - arrow size
SignalArrow color BUY\SELL - signal arrow color
Color "only BUY", "only SELL" - current trend label font color
Font size - label font size
Font type - font type, only from Windows\Fonts
Corner - current trend label display corner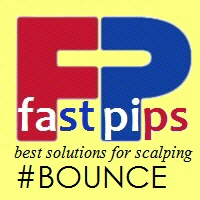 FastPipsBounce
Sergey Esin
The FastPipsBounce indicator is a ready trading solution based on scalping on the smaller timeframes with small values of Stop Loss and Take Profit. The indicator preliminarily marks the beginning of the possible trading area on the chart using a monochrome rectangle - green for buys and red for sells. This event is also confirmed with audible and visual alerts. When a new bar appears, several auxiliary arrows in a row will appear arrow or below them, indicating the preferable trading directions
63 USD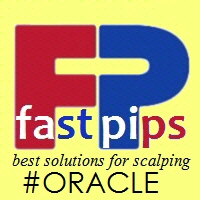 FastPipsOracle
Sergey Esin
The FastPipsOracle indicator predicts future market direction and is designed specifically for Median Renko charts. The indicators provides more reliable data on such charts, than on normal charts. The first column of the histogram is fixed only at a completely formed bar, you should not take into account its signals on the current bar. The bars of the histogram are never redraw and do not disappear from completed bars. The main advantage of FastPipsOracle is in its leading signals. Most often i
63 USD
FastPipsShooter
Sergey Esin
The indicator generates entry signals on any timeframe and any currency pair. The signals may appear on the current bar, but are finalized only on complete bars, so that the signals do not disappear or shift by history data. The audio and visual notifications also work only on the finalized arrows on complete bars. The default parameters of the indicator are configured for the M15 timeframe. For other charts, the parameters should be configured according to the preferences and trading style of t
63 USD