Draco Gold
EA based on the stock price. It is always present in the market by analyzing the trend impulses and setbacks, therefore taking advantage of all movements. It works on any timeframe.
Strategy
From the very beginning, this EA calculates the volatility of the instrument to define a Stop Loss and Take Hidden Profit, which prevents from sudden price movements.
It is forming a grate around the trading price delimiting when you close a position and opens another, not only the same type if you have closed with profits but also when the opposite type if closing with losses. The declared Take Profit is figurative.
It is a strategy that goes through cycles. A cycle may be composed of several positions with buying and selling volume increases, ending when the entire has benefits. It then starts a new one with the initial value entered in the "Lots" parameter.
Recommendations
System designed to use with GOLD.
We recommend working with several instruments at once, if capital when capital allows it.
It requires a protection capital to cushion unusually long moments of laterality or indecision in the price.
If the automatic system with opened positions stops, it is advisable to put a Stop Loss and Take Profit manually at each position.
Requirements
As it is a system that is growing by lots, for safety reasons, we recommend that starts with 0.01 lots for each $ 5,000.00 .
The increase of the initial value "Lots" must be accompanied by a proportional increase in capital.
Parameters
Lots - Value by default 0.01 lots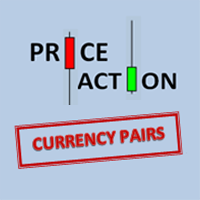 Draco Currency
Enric Francisco
EA based on the stock price. It is always present in the market by analyzing the trend impulses and setbacks, therefore taking advantage of all movements. It works on any timeframe. Strategy From the very beginning, this EA calculates the volatility of the instrument to define a Stop Loss and Take Hidden Profit, which prevents from sudden price movements. It is forming a grate around the trading price delimiting when you close a position and opens another, not only the same type if you have cl
1 890 USD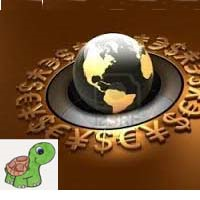 Tortuga
Enric Francisco
This EA follows the stock price market taking advantage of the trend impulses and setbacks . It is always in the market since we activate it until we disconnect it. This EA works constantly with any financial instrument of quotation (24/7). Strategy When the robot starts then it makes a calculation of volatility and waits to perform the first operation when it takes a trend. From here it will start closing and opening new operations in the same direction of the trend and volatility sections
180 USD