Taiwun
TAIWUN is a fully automated Expert Advisor. It trades by bar patterns & trend following.
No martingale.
No grid trading.
No arbitrage.
No curve fitting according to backtest results.
Stops are tight.
Tested under few data sources to make sure it works under very kind of brokers
Requirements
An account which is based on USD. The EA does not work properly on accounts which are based on EUR, GBP. Minimum balance is $150 for 0.8 RiskInPercentage. More balance - bigger trades or more safety.
An ECN broker which provides low spread and fast execution.
VPS is highly recommended due to 24/7 up-time
Suggested at least 1:100 leverage level
GPBUSD chart with H1 timeframe
Settings and Inputs
Money Manegement: RiskInPercent of account (recommended 0.8 value<)
TradeLong/TradeShort
Trade days:
Trade on Saturday: If true, the EA can trade on Saturday
Trade on Sunday: If true, the EA can trade on Sunday
MaxSlippage: Value of maximum slippage that trades will be executed
Magic Number: In normal conditions, there is no need to change this parameter. But if You use few EAs on Your account, then please be sure that Magic Number is other to presented in other robots.
Author: Matusiak Adrian - winner of RVD Markets automated trading contest & winner of RVD Newcomers contest.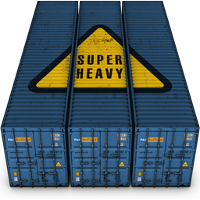 Triple Container
ADRIAN MATUSIAK
TRIPLE CONTAINER is a fully automated Expert Advisor working under EURUSD , GBPUSD and AUDUSD No curve fitting according to backtest results. Tested under few data sources to make sure it works under every kind of brokers Suggested to use as portfolio on three currencies at once Trading Method / Logic Yes/No Additional info Martingale X Grid X Arbitrage X Trend Following V Price Action V StopLoss V SL are tight and variable BreakEven V Automated TrailingStop V Automated a
4 900 USD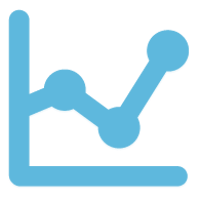 Bubbly Price Action
ADRIAN MATUSIAK
Bubbly Price Action is a fully automated Expert Advisor. It trades by bar patterns and Price Action. You can set plenty of settings on your own for your requirements. No martingale. No grid trading. No arbitrage. No curve fitting according to backtest results. Stops are tight. Requirements An account which is based on USD . The EA does not work properly on accounts which are based on EUR, GBP. Minimum balance is $150 for 0.8 RiskInPercentage . More balance - bigger trades or more safety. An EC
1 400 USD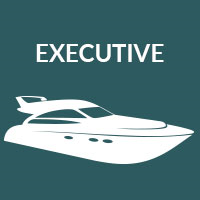 Executive Multi
ADRIAN MATUSIAK
Executive Multi is a fully automated Expert Advisor working under EURUSD and GBPUSD No curve fitting according to backtest results. Tested under few data sources to make sure it works under very kind of brokers Trading Method / Logic Yes/No Additional info Martingale X Grid X Arbitrage X Trend Following V Price Action V StopLoss V SL are tight and variable BreakEven V Automated TrailingStop V Automated and variable Pending Orders V min 5 pips from market price Entry Logic V Bo
1 900 USD
- Important Fix of Close At Friday parameter. Now time is considered from server time. (platform)
- Added version # at panel
- Code improvements
- Changed MagicNumber to avoid problems with other EAs
- Changed comment
- Code improvements