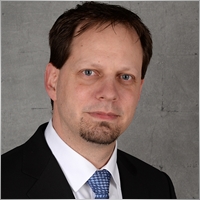 3 anni

esperienza

11

prodotti

78

versioni demo

0

lavori

0

segnali

0

iscritti
We code Indicators and Experts in MT4 and MT5 for real traders requiring robust, modular, reliable and extensible systems.
Check our standard EA's in the market:
https://ams-trading.net/expert-advisor
• You're an IB or Trader with a clear trading recipe.
• We're engineers who build it with extensibility, stability and user-friendliness.
What to expect when ordering a GIG:
• Your custom Indicator or Expert built to Specifications
1. You are Guaranteed:
✓ Highly stable and extensible potential
✓ Focused assurance and testing to Specifications
HOW TO BEGIN
Success Rule: Keep It Simple & Extend
2. You CONTACT us with your clear trading recipe. We quote.
3. We attach Specifications to a Gig Offer.
4. You accept, we Develop, QA, Deliver.
5. Extend: You order an extension or change. We begin a Gig for Specifications v.2.0.
PRICING
The Keep It Simple & Extend principle results in highly successful and quality solutions.
Cycles are always pre-quoted and individually considered (complexity, functions, time).
• Possible trivial Indicator Order: $50*
• Possible trivial Expert Order: $80*
• Possible trivial Enhancement: $30*
(* Without source code)
Don't miss our FAQ.
Click CONTACT ME now to begin.  
FAQ
What are some Pieces Of Value to add to my EA?
Standard examples: Point Trailing Stop module; Session Manager; Dynamic Lot Size; Our Risk Math*; Exit Stop module; Margin Manager; GUI Component*; Persistent State File Memory*; Math Help; Embedding Indicator*; Combinatorial Value of ON/OFF Switch. (*More than 1 Piece.)
Can I add to the Specifications after the Gig has started?
Once you buy, we are in the Development Stage. To start another Specifications-Development-QA Cycle, you can buy a Revision (or new Gig, recommended) where you can Specify new requirements and get a quote for your evolving Specifications. Also see [Definition of 1 Gig] below.
I want a custom sound AND an Alert Popup
MT4 does not allow both Alert Popup and a custom sound at the same time. The MT4 Alert Popup sound (under: Options - Events - Alert) will override any other sound.
[Definition of 1 Gig] - "I want to test my strategy"
For 1 Gig, we do not do FREE revisions just because you change strategy after you try your Indicator/EA. Strategies will change all the time - that's trading. If we already did what you Specified, please Mark Complete and Review the work. Then order a new Gig for your new request so we can code it.
[Base Indicator] Inclusions
Signal rule; All dependency Indicators' paths and parameters; Alerts: Popup, Push notify, E-mail; Configurable interface symbol, draw-distance, color, size, where relevant; Configurable thresholds where relevant; Detailed alert: Symbol, Timeframe, Action, Details, Signal Bar time; No repaint.
[Base Expert] Inclusions
Entry Rule; Exit Rule; All dependency Indicators' parameters; Static Lot Size control; Static Stop Loss control (Points); Static Take Profit control (Points); Ability to be run concurrently on many charts incl. after complex extensions.
Can you decompile or fix my MQ4 or MQ5 file from another developer?
No. AMS Trading does not offer dev-support for any code or system with unknown technical Specifications and documentation originating from or modified by a source outside AMS Trading.
Without-Source Projects and Future Source Retrieval
You can retrieve source on projects initiated without-source anytime from your account. Use the calculator on our official website to calculate a source assets acquisition value estimate, but always request us for a real valuation.