Olimp
Features of the expert advisor
The expert advisor uses current market situation.
This EA doesn't use martingale, averaging, and other manoeuvres that can be dangerous for your deposit.
Following indicators are employed: MA and an indicator developed according to a proprietary technology.
It has been designed specifically for trading on pairs which include JPY.
The EA's parameters are fully-optimized for GBPJPY and USDJPY.
Parameters requiring broker's adjustment
PIPCOMIS - commission pips (if any);
SPREAD - max. permitted spread;
DDEP - percent of free margin in lot calculation.
Other currency pairs are being tested. Any timeframe can be used. The expert advisor has been tested with the initial deposit of 10,000$.
The EA was not adjusted to the history. You can test it on any period.
I recommend you a broker with the lowest spread. Other conditions are not of great importance.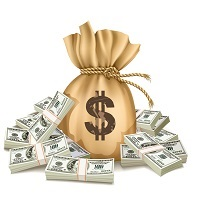 Good choice
Valeriy Pavlovskiy
The Expert Advisor makes use of the current market situation. It does not apply Martingale, averaging and other potentially dangerous methods. It has been developed specifically for trading GBPJPY M5. Ability to trade other currency pairs is currently being tested. The EA has been tested with the fixed lot equal to 0.5 for the deposit of $10 000. I recommend that you change only the lot size leaving all other customizable parameters intact. The default lot size is 0.1.
100 USD
This version works best on the currency pair USDJPY.