Trade Combine
Trade Combine is
a trade combine of many strategies.
Basic settings:
TEST_MODE

- Serves to speed up calculations, it is useful to enable it only during testing.

When starting testing, use TF M1, M5 as the update will happen once per bar when TEST_MODE is used.
AUTO_TRADE

- Automatic trading by signals. Use this option only in conjunction with hedging (AUTO_HEDGE_AND_EXIT).
AUTO_LOCK

- Automatic locking, when an opposite signal is formed, if you have open orders.
Full description with settings on

this page

, message # 22.
Load history for correct test.
When you dock the bar to the chart, it will only work for the current symbol.
If you are going to run several copies on different charts, then you need to attach a panel to each chart.
If you will use the same symbol on different charts, use a different MagicNumber.
Using MagicNumber 0 will allow the EA to see manually opened orders.
Recommended leverage is 1: 500. Depends on the balance and the trading volume you are using.
It does not show entry or exit points. It shows you the trend in which it is recommended to work. If you run it in the visual testing mode on the EURUSD pair, you can see, without even having a strategy, it shows a very interesting result based on the hedging system, which is based on the coincidence of signals from the signal block. Entry and exit points, I will implement as possible in the future.
The hedging system serves as an assistant for getting out of incomprehensible situations, you cannot track everything and have time to react correctly in time, for this reason I recommend that you leave it turned on. You can also limit the maximum number of orders that it will open.
The hedging system cannot guarantee you a way out of a deep drawdown, for this reason, I recommend that you calculate your balance correctly in order to avoid a high deposit load.
The process of exiting the drawdown will end when the profit on open orders reaches the value entered in the FixMoneyProfit field. I set the default to 1, with the expectation of trading with an initial volume of 0.01 lots per $ 1000 deposit.
Do I use my product in trading on real accounts? -Yes. I developed it to fulfill the role of an assistant and simplify trading, I added everything that is most important and necessary to it, based on my needs and real experience.
If the screen reads "ONLY OPEN BUY", do not open SELL orders, then it is recommended to buy only, if the words "ONLY OPEN SELL", do not open buy orders, only sell.
Auto trading is an add-on, the essence of an Expert Advisor, it shows the direction of trade, it does not work in grid or martingale mode, but you can sometimes help it get out of the drawdown faster by completing its logic with your own.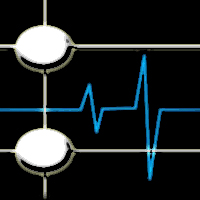 The indicator of a professional trader
Ramiz Mavludov
The indicator is recommended for use on D1. Features: All tools are suitable; Lots of strategies; Important levels, recommendations; Flexibility in settings for different instruments and intervals. Signals B, S - predict the direction of the candlestick movement at the beginning or at the close of the candlestick. Recommended TF is from H4 and up. Yellow dots - Recommended SL. Green squares are the recommended TP. Options SL   - By default 6, I recommend choosing from 6 to 12. The higher this
50 USD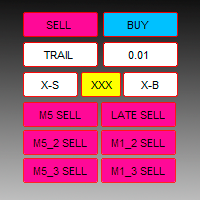 Professional Trader EA
Ramiz Mavludov
Professional Trader EA is a 2 in 1 trading panel and advisor. Has an automatic hedging system. The built-in strategy for pending orders, do not forget to enable the AUTO_HEDGE_AND_EXIT option to hedge losing orders. Be sure to download the history of quotes M1, M5, and H1 for the tested period, otherwise the test will be incorrect. The first order is opened by an Expert Advisor. The task is to place a pending order and wait for it to be processed through the Trail. If it does NOT work, then the
30 000 USD
Исправил отображение объема.
You can find out about the changes on the discussion page.
Fixed comments to orders.
Late сигнал удалил из настроек, произвел объединение и оптимизацию, при этом улучшил систему хеджирования.
На текущий панель в рабочем состоянии, не пугайтесь, того что отсутствуют некоторые сигнальные блоки на панели.
FAST_MODE теперь можно включить и выключить, только зайдя в настройки.

Ускорил немного, оптимизировал под золото и другие инструменты.
Добавил новую опцию Power.
Предыдущая версия корректно работала только для мажорных пар.