MA crossing bot
Automate your moving averages strategy!
This EA alerts and/or place orders on moving averages crossovers with additional filters. It works for all 28 major forex pairs at the time. Additionally, it works with any symbol on the chart even if it isn't one of the 28 major forex pairs.
All features are detailed in the 1st comment.
The default settings are optimized for the EURUSD pair.
For any questions or suggestions, please leave a comment!
Parameters:
-====General settings====-
Symbols:

symbols for alerts & trading (all or symbol on the chart)

Use Timer:

define trading days and hours

Monday:

alerts & trading on Mondays

Tuesday:

alerts & trading on Tuesdays

Wednesday:

alerts & trading on Wednesdays

Thursday:

alerts & trading on Thursdays

Friday:

alerts & trading on Fridays

Start time:

start of the session

End time:

end of the session

Indicators alerts:

terminal and/or smartphone notifs

Trading alerts:

terminal and/or smartphone notifs

Refresh rate:

scans all symbols every x seconds
-====Moving averages crossing settings====-
Timeframe:

CURRENT / M1 / M5 / M15 / M30 / H1 / H4 / D1 / W1 / MN1

Crossing validated at:

actual bar or as soon as the bar is closed

Min bars after previous crossing:

the crossing is validated if no crossing during the previous x bars

Reversed logic:

buy and sell logic of the 2 MA crossing is reversed

-=Moving average 1 settings=-

Ma1 period:

period of the 1st MA

Ma1 method:

SMA / EMA / SMMA / LWMA

Ma1 applied price:

CLOSE / OPEN / HIGH / LOW / MEDIAN / TYPICAL / WEIGHTED

Ma1 shift:

shift of the 1st MA

-=Moving average 2 settings=-

Ma2 period:

period of the 2nd MA

Ma2 method:

SMA / EMA / SMMA / LWMA

Ma2 applied price:

CLOSE / OPEN / HIGH / LOW / MEDIAN / TYPICAL / WEIGHTED

Ma2 shift:

shift of the 2nd MA
-====Filters settings====-
-=3rd Moving average settings=-

Use a 3rd MA:

checks if price is above (buy signal) or below (sell signal) this MA

Ma3 period:

period of the 3rd MA

Ma3 method:

SMA / EMA / SMMA / LWMA

Ma3 applied price:

CLOSE / OPEN / HIGH / LOW / MEDIAN / TYPICAL / WEIGHTED

Ma3 shift:

shift of the 3rd MA

-=Pivot points settings=-

Daily PP:

checks if price is above (buy signal) or below (sell signal) daily PP

Monthly PP:

identical to the previous parameter for monthly PP
-====Trading settings====-
Allow trading:

if false, only alerts are operational

Magic number:

must be unique if other EA are running

Max open trades:

max number of orders opened simultaneously (if 0, no max)

Max % lost/day:

if max value is reached, no other order is opened until the next day (if 0, no max)

Close before weekend:

close all EA orders on Friday

Closing time before weekend:

if 'Close before weekend' is 'true'

Use money management:

if 'true', lot size in % balance

Lot size in %:

% balance per order (if '

Use money management' is 'true')

Fixed lots size:

lot size per order (if '

Use money management' is 'false')

Max spread:

max allowed spread to open an order (if 0, no max spread)

Max slippage:

max allowed slippage to open an order

Close on reverse crossing:

close the order if the 2 MA cross in the other direction (only for 'previous_bar' mode)

Trade on reverse crossing:

open a new order if another order just closed with the 'Close on reverse crossing' parameter

Close order if price closes above/below a Ma:

close order if ask < Ma (buy order) or if bid > Ma (sell order)

Close order if price closes above/below this Ma:

MA to use for the previous parameter

SL:

stop loss in pips

TP:

take profit in pips

Break even:

if 'true', break even is activated

Break even profit:

triggers the break even from a certain profit in pips

Trailing stop:

if 'true', trailing stop is activated

Trail profit:

triggers the trailing stop from a certain profit in pips

Trail distance:

distance in pips between trailing stop and price

Trail step:

step in pips for the trailing stop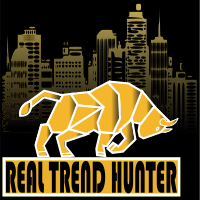 Real Trend Hunter
Matthieu Jean Baptiste Wambergue
An efficient EA without too many parameters! This EA specializes in EUR/USD and places orders according to the trend. I t is based on price action, indicators (moving averages, RSI, MACD and others) and always follows the trend, avoiding market noise. It also performs a complete orders management based on market movements. No martingale, no grid system or any other risky strategy. No order without stop loss. Backtests made with tick data. Finally, there are no unnecessary or complicated setting
30 USD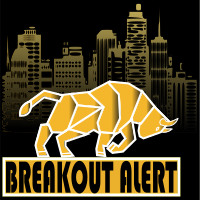 Breakout Alert
Matthieu Jean Baptiste Wambergue
Automate your range breakout strategy! This EA alerts and/or trades on range breakouts with additional filters. It works for all 28 major forex pairs at the time. All features are detailed in the 1 st  comment. Please look at the 2 nd  screenshot to understand how to set range and breakout parameters. The default settings are optimized for the  EURUSD pair. The EA can also be used only as an indicator to receive range and breakout alerts. For any questions or suggestions, please leave a comment
30 USD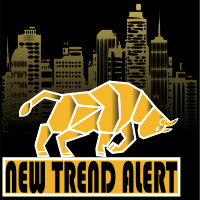 New Trend Alert
Matthieu Jean Baptiste Wambergue
50% off for the launch! $30 for the first 10 buyers, then $60 Never miss a trend change again! This indicator uses various calculation methods based on price action to detect changes in the direction of the trend. It can be used on high timeframes (from H1) and is most suitable for H4 and Daily timeframe. This indicator is compatible with all broker symbols (forex, indices, CFD, commodities, crypto…). It is also possible to open the indicator on several charts to follow several symbols at the
30 USD