Steve MT5
Fully automatic trading expert based on mathematical and econometric algorithms for analyzing prices and their behavior.
CURRENTLY AT 50% DISCOUNT OF FINAL PRICE
ONLY 10 ROBOTS LEFT AT DISCOUNTED PRICE
Final price -> 1199 $
Recommended instruments: USDCHF, USDCAD, EURUSD, GBPUSD.
Recommended timeframe: M15
Recommended deposit: 2000 USD and up
Recommended broker: any
Recommended testing method: tick by tick
To get the parameters for testing, please send a private message.
The trading system works both on the VPS and on the user's personal computer.
The robot analyzes the market without using outdated indicators and patterns. A simple mathematical algorithm allows you to accurately determine the direction and time of holding a trade.
Testing a robot means work with parameters optimization, trading on a demo account, as well as trading in real market conditions over the past 3 years.
Optimization stress testing was carried out from 2001 to the present days.
How to test an advisor: How To Backtest Any Trading System Correctly
The most accurate back test and trading on real accounts show a high payout percentage and resistance to unexpected market events.
You can either optimize the demo version of the robot or use ready-made set-files.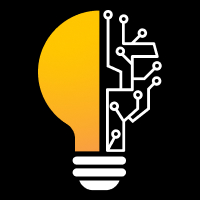 Steve
InfoIdea
Fully automatic trading expert based on mathematical and econometric algorithms for analyzing prices and their behavior. CURRENTLY AT 50% DISCOUNT OF FINAL PRICE ONLY 10 ROBOTS LEFT AT DISCOUNTED PRICE Final price -> 1199 $ MTRobot telegram channel:   @mtrobot_startup Recommended instruments : USDCHF, USDCAD, EURUSD, GBPUSD. Recommended timeframe : M15 Recommended deposit : 2000 USD and up Recommended broker : any Recommended testing method : tick by tick To get the parameters for testing, pl
630 USD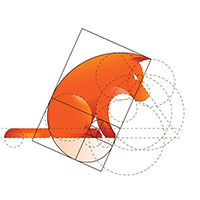 Fibo Sentient
InfoIdea
The expert advisor begins its work by analyzing the momentum of the last closed daylight candle, and, based on its size, calculates the Fibonacci levels that are relevant for the new day, so that the zero level coincides with the value high of the daily candle if the candle was bullish, or with the value low if the candle was bearish, and level 100 is at its opposite extremum. With the Minimum Daily Bar Size parameter, the user sets the minimum allowable value for the body of the day bar, at whi
300 USD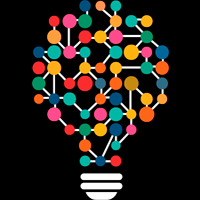 Emily
InfoIdea
"Emily" is a 100% adaptive expert advisor based on price movement. It has a built-in smart money-management system. CURRENTLY AT 40% DISCOUNT OF FINAL PRICE ONLY 10 ROBOTS LEFT AT DISCOUNTED PRICE Final price -> 1199 $ It is a fully automated robot, optimized using convolutional neural networks and tested on real accounts. The robot shows steady and stable growth both in the long and short term. Already optimized settings are provided with the robot. Please, contact me for the details. MTRobot t
600 USD
Backtesting fixed
Writing operations on disk added