UG Forex Trade Manager
This Expert Advisor does not work on the strategy tester. To test it please click here: http://bit.ly/3ataNPe
In search of consistency?
It is proven that those who maintain the same financial risk in all entries achieve the longed for consistency faster in addition to being more profitable.
To help with entries and save time spent calculating lots before entry, we created the EA UG Forex Trade Manage.
With a simple interface and easy configuration, this exclusive tool has come to make your life easier!
Perfect for scalping and accurate entries while maintaining the same financial risk for all entries.
Features:
Multi-Currencies;
Automatic lot calculation based on predefined financial loss;
Takeprofit automatically defined based on the customizable Risk / Ratio;
Easy to put a BUY / SELL STOP orders, based on the position of a line;
Easy to defining STOP LOSS based on the position of a line;
Closing all orders in 1 click;
Delete all pending orders in 1 click.
Easy to maintain your management.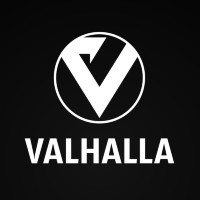 EA Valhalla
Uendel Rodrigues Dos Santog
We are already at Hotmart and now MT4 version is available for download and test! Tired of losing FIMATHE entries? Tired of spending hours in front of the screen waiting for the right time to enter on a trade? EA VALHALLA was made for you! With simple configuration this EA will help you don't lose more entries! The Expert Advisor has all the necessary resources to help you with risk management. With a robust language and focused on MQL5, which is more complete and secure than MQL4.
300 USD