Project Vector
Expert Adviser Vector opens positions in line with the trend supported by signals from channel indicators. The system uses a number of additional filters: price spike filter to avoid high volatility, time filter and others.
Positions are closed by several conditions: Take Profit / Stop Loss, distance from Moving Average, support and resistance levels. The Expert Adviser does not overhold positions - every order is closed either by profit or stop loss. Average holding time is 5-8 hours.
Recommnded currencies
Different settings are required for each currency.
Best results reached for the following pairs:
AUDNZD, AUDUSD, CHFJPY, EURAUD, EURCAD,
EURNZD, GBPAUD, GBPCAD, GBPCHF, GBPUSD,
NZDCAD, NZDJPY, NZDUSD, USDCHF, USDJPY, XAUUSD
You can adjust settings in the EA - all the input parametrs are open for you.
I will send my sets for currencies for every buyer of the system.
Real monitoring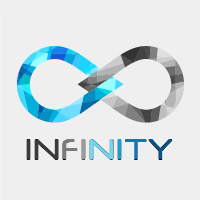 Project Infinity
Sergey Yarmish
The Infinity Expert Advisor is a scalper. When the resistance and support levels are broken, trades are opened in the direction of the price movement. Open positions are managed by several algorithms based on the current market situation (fixed stop loss and take profit, trailing stop, holding positions in case of trend indication, etc.). Requirements for the broker The EA is sensitive to spread, slippages and execution quality. It is strongly recommended not to use the EA for currencies with
150 USD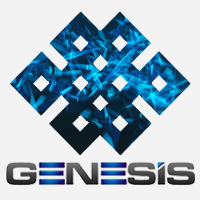 Project Genesis
Sergey Yarmish
The Project Genesis Expert Advisor opens positions when the American session closes and the Asian session opens, and the price rolls back from the price channel boundaries. The buy orders are opened when the price is below the lower boundary of the Bollindger Bands channel, sell orders are opened when the price is below the lower boundary. The positions are closed based on multiple algorithms (when the price approaches the opposite boundary of the Bollinger Bands channel, when the maximum positi
190 USD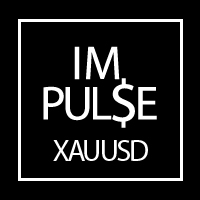 Project Impulse XAUUSD
Sergey Yarmish
IMPULSE  is a unique complex trading system , easy to use = launch and forget. The System is designed both for experienced traders (professional version) and new traders (settings already prepared by our team). The System is based on deversified desicion making approach based on market conditions which allows the algoruthm to pass hystory tests from 2013 with profound and stable results. IMPULSE is trading on breakthrough and rebound from support and resistance levels. This version was design
195 USD