Remus Romulus FREE Edition
FREE VERSION of : Remus Romulus EA.
You'll get much more control and features in this full version: https://www.mql5.com/en/market/product/42200

This EA is a hedging EA. So, please make sure your broker supporting this rule. Works well on ANY PAIRS, but recommended in EU only cause you cannot control many things in this free version.
Please use as small as possible lot at start; recommended: 0.01 lot for $1000.
================================
You need a pogrammer for EA? Check this: https://www.upwork.com/fl/teguhsutanto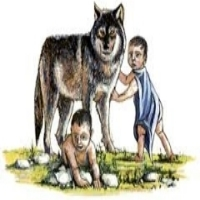 Remus Romulus
Teguh Sutanto
This EA is a hedging EA. So, please make sure your broker supporting this rule. Works well on ANY PAIRS. WARNING! MARTIANGLE tactic used. Martiangle can boost your money very fast, BUT Martiangle can also be a dangerous strategy since it is increasing size by the time. That's why we recommend: - Please use as small as possible lot at start; recommended: 0.01 lot for $1000. - RangeOP : set this value with the 1/4 of average daily candle range - MaxOP : this value handle maximum running positions
100 USD