BOSS FX
My Automated Trading Championship 2012 Expert Advisor.
The system can trade on multiple financial instruments. Settings are optimized for the last 3 months of 2012.
The system will always use the H1 period and the selected in the input parameters.
Input Parameters:
risk - maximum loss in % on open position (default: 35.00%);
max_lot - maximum lot on each position (default: 15.00);
trade_[PAIR] - allowing trading on the symbol [PAIR] (default: trade_EURAUD = false, other pairs = true).
Testing results (10 000$ -> 531 028$) are obtained on the period from 01.01.2012 to 01.08.2012 with default input parameters on EURUSD H1 (Every tick method).
GJ Trend System
Mariusz Zarnowski
This is a fully automated trading system based on trend predictions. Take Profit (hidden from a broker) is calculated in real time and depends on the market volatility. For filtering signals, the Expert Advisor uses " Hist_StepMA_Stoch_KV1_Ex_02" . It should be used on GBPJPY on M30 timeframe . No manual trading is allowed on account that uses this Expert Advisor. Parameters: Risk - money management in % MaxLots - maximum allowed lot to trade slippage_open - slippage on opening position slippage
99 USD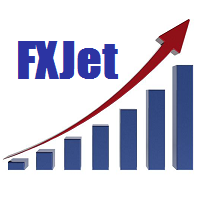 FX Jet
Mariusz Zarnowski
FXJet 是款 EA,利用价格行为,来确定趋势。高级资金管理提供利润并在明显的亏损中保护余额。 输入参数: Risk - 风险 (百分比); Take Profit - 止盈 (点数); Stop Loss - 止损 (点数); Maximum Lots - 最大允许手数; Control Balance Multiplier - 亏损后确定如何激进地增加手数 First Profit - 第一部分的利润点 (点数); Second Profit Parameter - 第二盈利参数; Move Stops to BE after First Profit - 在第一盈利点到达后,移动止损至开单价; Partial Closing Lots - 持仓量百分比用于部分平仓。 系统的最佳效果是在 H1 时间帧的 EURUSD 品种。 展现的历史结果有两种选项: 没有资金管理 (固定最大手数 = 1) 和带有资金管理 (最大手数依据可用保证金计算)。<brxian4/>初始本金均为 10000 美元。输入参数设为省缺。 测试周期 自 2010-01-01 至 2012-02
400 USD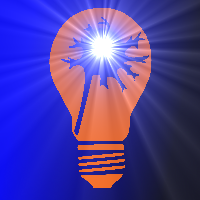 Flash Neural Network EA
Mariusz Zarnowski
Flash Neural Network EA is Expert Advisor based on Neural Network with back propagation learning algorithm. This software can be used on ANY market and on ANY time frame. Every parameter of network is fully configurable. Most complicated and time-consuming part of building successful neural decision model is proper input data preparation. Now everything is fully automated . You need to only pick input symbols, set neural network parameters as number of hidden layer neurons, maximal traini
120 USD