Master IA Power
掌握IA Power 是具有高度數學複雜性的EA,可適應價格和速度的變化,計算向市場下訂單是否方便。 當您發送訂單時,您正在測試方便的批次以收集穩定和一致的好處。 如果他計算繼續留在市場上並不盈利,他會毫不猶豫地迅速離開市場。
掌握IA Power不斷尋求在平衡與公平之間建立平衡,同時不偏離提供正面利益,逐步增加公平性,同時不斷增加我們的賬戶。 在具有流動性的貨幣市場中運營非常有用。 建議以GBPUSD和EURUSD運營。
Zhǎngwò IA Power shì jùyǒu gāodù shu xué fùzá xìng de EA, kě shìyìng jiàgé hé sùdù de biànhuà, jìsuàn xiàng shìchǎng xià dìngdān shìfǒu fāngbiàn. Dāng nín fāsòng dìngdān shí, nín zhèngzài cèshì fāngbiàn de pī cì yǐ shōují wěndìng hé yīzhì de hǎochù. Rúguǒ tā jìsuàn jìxù liú zài shìchǎng shàng bìng bù yínglì, tā huì háo bù yóuyù de xùnsù líkāi shìchǎng.
Zhǎngwò IA Power bùduàn xúnqiú zài pínghéng yǔ gōngpíng zhī jiān jiànlì pínghéng, tóngshí bù piānlí tígōng zhèngmiàn lìyì, zhúbù zēngjiā gōngpíng xìng, tóngshí bùduàn zēngjiā wǒmen de zhànghù. Zài jùyǒu liúdòng xìng de huòbì shìchǎng zhōng yùnyíng fēicháng yǒuyòng. Jiànyì yǐ GBPUSD hé EURUSD yùnyíng.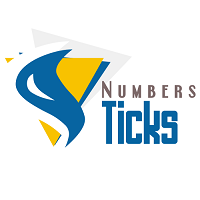 Numbers Ticks
Jesus Daniel Quiroga
該指標實時計算每秒的滴答數量,並在每個最後一個柱子旁邊顯示它們。 此外,它用兩個不同的信號指示我們為每個信號分配的特定滴答量。 該指標特別適用於檢測價格的某些變動是否與我們對市場預期的價格數量相對應。 This indicator counts in real time the number of ticks per second and shows them next to each last bar. In addition, it indicates with two different signals the determined quantities of ticks that we have assigned to each signal. This indicator is special to detect if certain movements of the price correspond with the quantity of ticks that we expect of the Market.
160 USD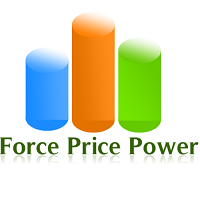 Force Price Power
Jesus Daniel Quiroga
強制價格力量是一個非常強大的指標,除了市場中正在發生的操作量之外,還通過動態平均提供有價值的實際價格信息。 該指標特別適用於識別價格的動態力量。 零距離(從零向上或從零向下)將表示強度和功率的程度,無論是看跌還是看漲。 Force Price Power is a very powerful indicator that provides valuable and useful information about the real force of the price, dynamically averaging the volume of operations that are taking place in the market. This indicator is special to identify the dynamic force of the price. The zero distance (either up from zero or down from zero) would indicate the degree of strength and powe
52 USD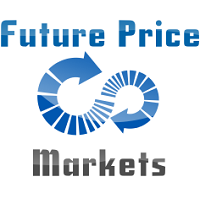 Future Price Markets
Jesus Daniel Quiroga
Future Price Markets is an indicator that, through the dynamic analysis of price and time, projects profit taking prices in the future. To show the future projections of the price, it uses certain horizontal lines, of different color and style, whether it be a signal to indicate a purchase signal or a sale signal or a future signal to take purchase or sale benefits.
559 USD