Stocks Squeezer
STOCKS SQUEEZER is trading system that simultaneously operates on several stocks trying to take advantage of their volatility. The EA opens a position on each stocks specified investing the initial amount of money you have set. The single position is closes it when the calculated take profit is hit. Instead, if the market goes against, the position is increased and the take profit moved properly. This goes on for a strictly limited number of times till the new take profit is hit. After that, the process will start again from the beginning.
To avoid increasing too much the positions and overexposures to a single stock, an appropriate money management is continously running.
STOCKS SQUEEZERS FEATURES
High diversification

(till 15 stocks on each application of the EA)

Low volatility

and limited drawdown compared to the expected return

No overexposure

on 1 single stock

Money management

always running

Very high performance

compared to the classic investment

Only LONG

trading, no short, no hedging

Low Commissions and interest rate

recommended but not strictly necessary
Notifications on your smartphone (if you activate them)
Running on both NETTING AND HEDGING ACCOUNTS
STEPS TO GET STARTED
Choose the stocks

choosing good and historical companies (no startups) that have a stable market (for example COCA COLA, ADIDAS, ALLIANZ, TOYOTA, etc)

Specify the initial amount to invest on each stock in the currency of your account

(the algorithm will convert that amount in the stock currency)

Be sure there is always enough funds on the account* and that the leverage applied to the specified stocks is 1:5 or more

Let the EA run without ever intervening in any way
* I recommend to load on your account and for each stock an amount of money that is around 5 times bigger than the the initial investment. Example: you decide to trade BANK OF AMERICA initially investing 600€ and ADIDAS with 500€ (account in Euro). For these 2 stocks, consider 600*5=3.000€ plus 500*5=2.500€, totally 5.500€. You could also start with much less money but, in that case, you have to be ready to load funds (only) if market goes strongly down.
PARAMETERS
Symbol 1 (empty if no trading)

:

for example EBAY.US, GOOG.US, ALV.GE, SAN.ES, ENI.IT…. If don't want to specify any stock here, just leave empty

Initial invested Amount on Symbol 1 (in your account currency)

:

for example 500 (if your account currency is Euro, that will be 500 € and will be converted in the currency of the symbol – in US dollars if you invest EBAY.US -)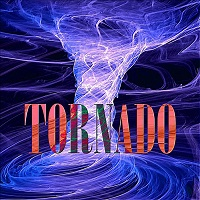 Tornado MT5
Federico Sbordoni
TORNADO is a multi-currency EA that operates simultaneously on 15 symbols , offering considerable diversification and risk management. The instruments have already been selected and the parameters optimized making the robot ready to use . On each of the 15 symbols, the EA operates a trend-following strategy opening trades only in the direction of the moving average. If the market is favorable, the pre-defined take profit is hit; in the contrary case that the price goes against our trade, the alg
249 USD
Improved notifications on both the MT5 Platform and the smartphone
- better output messages on your smartphone (by MQID) so that you can easily keep everything under your control
- improved stability
- integrated INTERFACE that you can easily use to:
- add a new stock to trade
- stop trading an existing stock
- check how many entries have been performed
- watch the price of the next entry
- see the last stock traded (the one with the blue color)
- improved output messages, including notifications by MQID
- more stability
- little bugs fixed

REMEMBER TO SET-UP THE TESTER WITH "EURUSD" SYMBOL (any period is ok). Then, just specify stocks and amounts!!
Contact me for support!
REMEMBER TO LOAD THE *.set FILE ATTACHED!!!

- compatibility with both NETTING AND HEDGING ACCOUNTS (perfectly automated)
- more effective initial checks about the customer's account features
- improved output messages