Formations
这款指标识别蜡烛条的形态:
该指标绘制一个矩形对其进行可视化。绿色代表多头以及红色代表空头。
在更新中我将添加更多的形态。但是对于现在,只有 4 种。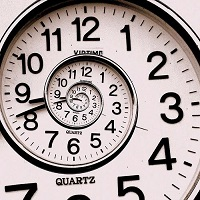 Moving average timeframes Overview
Robert Mihali
This indicator looks at all timeframes (1M, 5M, 15M, 1H, 4H, 1D, 1W) and determines if the price is below or above the Moving Average. You can choose the period you like for every timeframe, so in the end you'll get an overview of all timeframes in the left top corner of the chart. If the price is below => SELL If the price is above => BUY With this indicator you don't have to change timeframes to see whether the trend has changed or not, you easily see the trend on every timeframe.
FREE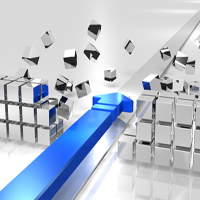 BreakOut
Robert Mihali
此 EA 基于一个十分简单的策略:突破策略。 您可以选择 EA 搜索最高价和最低价的周期, 一旦价格突破这个范围: 高于最高价格则开多头仓位 低于最低价格则开空头仓位 每根新蜡烛产生后,EA 判断新的最高和最低价格,并改变止损。 所以此 EA 不使用止盈,它只是在新蜡烛产生后,将止损修改为您选择的周期内的最低价位。 此处有两种资金管理选项: 如果您选择 "exponential" 为 false, 每次开单时的大小都用您在 "LOT" 里的输入值  如果您选择 "exponential" 为 true, 则开仓大小处理如下: 您账户里的每 100 美元,相应增加您在 "LOT" 里输入的数值。 例如: "exponential" = true , "LOT"=0.01 账户: 2499$ => 订单大小是 0.24 手 账户: 2500$ => 订单大小是 0.25 手 备注:我建议采用指数模式,0.01 手,H1 时间帧,对于周期的设置,我建议您先用打算进行交易的货币对做一个回测,因为不同货币对的不同周期都有利可图。 正如您在图片里看到的,我仅针对 H1 时间帧,EURJPY
10 USD
Added the options to choose the color you want for the formations.