AVSh775 vs 2
This is a new automated system for Forex - AVSh775. You won't need to stay in front of your PC, because the Expert Advisor is fully automated.
The EA does not require huge investments. The deposit size on a standard account should be 1 000$. The minimum size is 300$. And it is enough to have 10$ on a cent account (i.e. 1 000 cents).
The settings of the Expert Advisor are easy and clear even for a novice trader:
TradeType - 0 - BUY trading, 1 - SELL trading. 0 on default.
Lots - initial lot, 0.01 on default.
StepPrice - step for opening orders. 30 on default.
Profit - profit, 0 - not used. 80 on default.
TrailingStart - trailing start, 0 - not used. 50 on default.
TrailingStep - trailing step, 10 on default.
LotsFactor - lot multiplier, 1.0 (default) - averaging using the initial lot.
Recommended currency pair - EURUSD, timeframe - M1.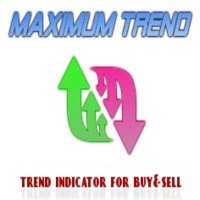 Maximum Trend
Aleksandr Shabalin
Maximum Trend displays a buy/sell signal. The product is good for scalping and intraday trading. Features Timeframe - any. Trading - any symbols. Buy signals - blue arrows. Sell signals - red arrows. The formed signal is non-repainting.  The settings are very simple. You should only configure RISK parameter (the default value is 3). The higher the value, the more aggressive the trading.
50 USD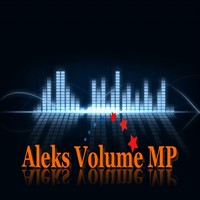 Aleks Volume MP
Aleksandr Shabalin
The Aleks Volume MP indicator is a classic market profile for the MetaTrader 5 trading platform. It graphically displays the distribution of prices over time, as well as the value area and control value for the daily session. Aleks Volume MP can be easily attached to any chart with a timeframe from M5 to D1. The indicator operation is based on the simplest indication - price action. However, it does not use the standard indicators of the MetaTrader trading platform. Parameters Session: Daily,W
30 USD