Price Action Robot Plus
This Expert Advisor is based purely on Price Action Trading. Price Action Robot work on M1 (1 Minute) time frame with any currency pair but is optimized for 3 currency pairs (EUR/USD, GBP/USD, USD/CAD).
This Expert Advisor aim for long-term account durability and profits using most safe grid trading approach which uses fixed price levels to enter and exit trades in one or both directions. Such trades, generally spaced at 20-200 pip intervals, create a trading grid.
Price Action Robot trade in multiple currencies with equal savviness and accuracy. You no longer have to leave money on the table because you are trading with a single-currency bot.
Features:
Easy to set up and supervise
No indicators or hard analysis needed
Work with any currency pair
Allow hedge trading
General Inputs:
ActivateEA - enable/disable trading.
RiskLevel - risk per trade (Default 10%)
NanoAccount - true/false if you are using or not a nano broker account
HedgeAllowed - true/false for active or deactivate hedge trading (Buy & Sell at same time)
REQUIRES the use of MICRO LOTS or NANO LOTS, so make sure you have the ability to trade in this capacity.

Account balance determines the maximum number of currency pairs that you should be trading. The following are the best practices maximum recommendations to protect your account.
RECOMMENDED CURRENCY PAIRS: EUR/USD, GBP/USD, USD/CAD.
ACCOUNT LESS $2000 only EUR/USD, GBP/USD, USD/CAD with RIsk=10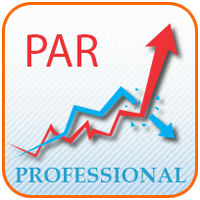 Price Action Robot 6 Currency Pairs
Pedro Brandao
This Expert Advisor is based purely on Price Action Trading. Price Action Robot work on M1 (1 Minute) time frame with any currency pair but is optimized for 6 currency pairs (EUR/USD, GBP/USD, EUR/GBP, USD/CAD, EUR/JPY, AUD/NZD). This Expert Advisor aim for long-term account durability and profits using most safe grid trading approach which uses fixed price levels to enter and exit trades in one or both directions. Such trades, generally spaced at 20-200 pip intervals, create a trading grid. Pri
159 USD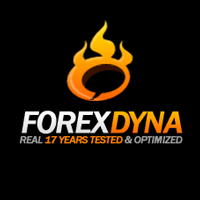 Forex Dyna EA
Pedro Brandao
Forex DYNA is a very unique and powerful expert advisor. Several features make this expert advisor safe and very efficient. Built-in money management will increase the base lot size as we get a higher balance. Designed for use on the AUDNZD (Australian Dollar vs New Zealand Dollar), with a maximum spread of 3.5 pips and 15 Minutes (M15) time frame. The Trend is determined by the Moving Average and the EA will place market orders, with the entry conditions based on Bollinger Bands indicator. Defa
199 USD