FireBall Scalping
Summary of my Expert Advisor:
Method - scalping, ticks and time.
Timeframe - any.
Indicators - none.
Advantages - high-frequency trading, high volume trading (good for bonus and rebate account type), low drawdown, high profit factor.
Requirements - low spreads, best VPS or high speed connection, good PC or servers.
Symbols - EURUSD , GBPUSD, USDJPY.
Brokers - STP/ECN.
I have some ideas to upgrade my first Expert Advisor (TheNext1) to make it one of the strongest EAs on the Market, and I find a Scalping method is one of the best ways to help TheNext1.
I publish the second EA FireBall Scalp for traders who like scalping only!
In Forex market, sharp price movements happen every day and even every hour. That is a chance for Scalping, traders can quickly enter and quickly exit with small profit in very short time! BUT SCALPING is very difficult for traders for the following reasons: no good brokers, limits on accounts, network latency between the terminal and the trading server. And there are many big traders (banks, liquidity institutions, big brokers, etc.) that are always faster than small traders!
Fireball Scalp can catch sharp moments at Forex market (normal conditions and high liquidity trading volume), quickly calculate and open or close positions with a high initial volume. My Expert Advisor can do it with a high speed, within <1 tick or even less than 100 milliseconds, so it can catch any price changes!
My Expert Advisor provides traders with the possibility to choose the best settings for real trading. For example: time for calculation of price movement range, maximum ticks within a time range, break out range, time delay for checks, etc.
Currently, this Expert Advisor can work on EURUSD, GPBUSD and USDJPY only.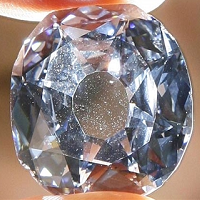 TheNext2
Mai Thanh Truc
This Expert Advisor includes safe, low-risk and effective settings for 8 symbols from TheNext1 EA including EURUSD, USDJPY, EURJPY, GBPJPY, GBPUSD, USDCAD, NZDUSD, USDCHF. Next versions of this EA will include the best settings for new symbols. I have spent a lot of time to make the code work better, tested it thousands times with millions test cases, traded on many demo and real accounts. And finally, my EA has become stronger than ever. I will continue do that everyday. Features of this 2 in 1
999 USD
New version works better!
- Fixed the case with opening 1 trade only.
- Upgraded Trailing stop active conditions.
- Some improvements for working better.
- Changed some default settings.

- Trailing stops work better.
- Default setting for ECN broker, USDJPY pair. Also improved working on EURUSD (not best setting).
- If not ECN: set "Range 1 & Range 2" to less than 10 points (like older version 1.2: Range 1 = 7-9 )
- Less input parameters.
- Add buy or sell only options.
- Add filter market options.
- Some improvements for working faster.

- Fixed opening new trades.
- Added input for maximum total volume for trading.
- Some improvements for working faster.