CBot
The Expert Advisor uses a high-risk strategy.
It enters positions at level breakthrough and closes trades using trailing stop. It trades only one order at a time. No grid, martingale or averaging. It uses a fixed stop loss.
The screenshots feature backtesting on history tick data from Dukascopy with a real dynamic spread, commission of 10 currency units and simulation of slippage of +-3 pips with the 80% probability.
Recommended leverage 1:100 - 1:500. On screenshots, the leverage is 1:500 and risk is 80%.
The EA was tested on EURUSD.
Broker with a professional ECN account, low spread and commission is recommended.
The EA uses scalping, therefore the broker is a critical factor of profitability.
Parameters:
Risk (Risk in percent) - lot size calculated as a percent of free margin.
StopLoss (StopLoss in pips) - stop loss is set during order opening
MaxSpread (Maximum spread) - spread is set in pips. Once the max spread is reached, the robot stops trading until the spread lowers to normal values. (0 - spread control is off)
... Setup of Trading Time
HourStopTrading (Hour stop trading) - default is 23
MinuteStopTrading (Minute stop trading) - default is 30
HourStartTrading (Hour start trading) - default is 0
MinuteStartTrading (Minute start trading) - default is 1
So the trading session ends at 23:30 and starts at 00:01
TrailingStop (TrailingStop in pips) - the distance from the price to move Stop Loss
StepTrail (StepTrail in pips) - minimum step to move Stop Loss
Magic - the order ID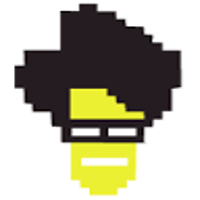 Moss
Sergey Nazarov
Moss use mean reversion trade. Orders are opening and closing by indicators, and not important it's profit or loss. it's using martingalse in it strategy. You can set limit of equity drawdown, and Moss be close opened orders, if equity drawdown more then this parameter. Moss trade better, if it's works at non trended pair (for example AUDCAD). But it's can be optimised for different pairs. You can cofig it for use same strategy with two different parameter sets. Moss trade only at candle open, s
100 USD
Optimized conditions for opening a position.