Visão global

Comentários

Discussão
Weis Waves Wyckoff
through this indicator you can do analysis and also can to distinguish possible weakness or continuous strength in price, it is an indicator initially developed by David Weis. This version is for the meta trader 5 platform. The Weis Waves indicator is based on volume and is aligned with the price, being able to find not only possible strenght and weakness, but also possible divergences between price and volume, bringing an interesting analysis between both.
Os compradores deste produto também adquirem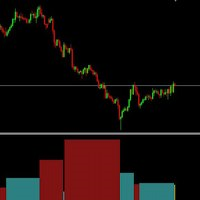 Weis Waves Result
Fillipe Dos Santos
The result as the name is explaining, displays the result of a swing. Sometimes weis waves show a big effort, but little result... The weis waves result is a better revelation about the volume, if united with weis waves. it is a volume indicator, but it is different from a conventional volume indicator, this indicator came from the wyckoff method, if you use the result you will have a different view of the market, regardless of which asset is operating.
30 USD