Super Trends EurUSD Gold Currencies MT5
This is a generic MetaTrader 5 MQL5 Expert Advisor EA Robot that you can use to trade Gold and Currencies as well.
For Gold specific trading, which is based on Indicators, you can check out Gold Super Trends here;
https://www.mql5.com/en/market/product/52151
What do we mean by Generic, is that it does not depend on Indicators, it's direct connection to the real time ticks on the charts.
That's why, this Expert Advisor EA Robot can be use anytime and can be back tested with any year at any time with no problems.
With as low as $10,000.00 Ten Thousand Dollars it's possible to start using this EA which will not use position multiplications or scaling system.
With $10,000.00 only, you can use Scaling system.
With $10,000.00 only, you can use Multi Position system
.
You can also combine both systems, Multi Position and Scaling systems!
For people with $1,000,000.00 1 million dollar. They can start with both systems right away.
Of course the same with corporates and banks that have millions or more.
Benefits of this EA;
- Multi Position System.
- Scaling System.
- Risk Control System.
- Flip Loss System.
- Ability to start, pause and stop trading.
- Ability to not trade certain days fo the week.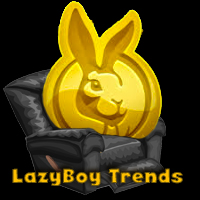 Gold Super Trends AutoTrader Robot
Hesham Ahmed Kamal Barakat
A signal from a client running This LazyBoy Gold Trends; https://www.mql5.com/en/signals/1136643?source=Unknown%3Ahttps%3A%2F%2Fwww.mql5.com%2Fen%2Fsignals%2Fnew General description; This EA is made to be used in the Gold market. It's made for trading Gold in mind. This Trading Robot is based on more than 14 years of winning patterns and will open trades by the minute, 24 hours a day. It will handle everything, from opening positions, closing them, managing risk. Features; - Timeframe-Les
4 999 USD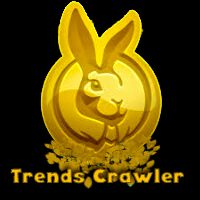 Gold and Currencies Super Trends Crawler
Hesham Ahmed Kamal Barakat
Trends Super Crawler MQL5 MetaTrader Expert Advisor - Gold and currencies Auto Trader Robot This is a Trends Super Crawler expert Advisor for trading Gold and Currencies, using MetaTrader5 platform. This code is capable of working with any timeframe. With very minimal losses close to 1% DrawDown. Starting with as low as $1000. Multi Position system and Scaling system are available for multiplications of positions and lots, which kick in after a certain balance is reached.
3 700 USD
Added dynamic AutoStop Loss for safer trading.
It will assign auto stop for each position and will also dynamically adjust that value as the position continues to exist.
Tweaks and improvement to buy and sell logic to reach new heights and lessen the losses.
Now with same periods backtested before, the gains are multiplied and losses are at minimal.
Added some control for scaling system.
You can now control the lot size and total balance percentage.
Safe setting would be 5 and 10%.