概要

レビュー (6)

コメント (17)

最新情報
PriceActionScalperPro
As the Pivot system has proven not suitable for small account because of the high risk of high frequency trade, I decide to remove it from this Robot and return the Robot to the original scalper. I will make the Pivot system into another Robot for special traders with large accounts.
This EA has the following features:
1. The default settings are good for EURUSD, USDJPY. With this Default Settings, the robot opens some trades in a month at suitable time with high risk of 10% of the free margin. It does not hold trades too long and does not affect other EAs. It does not use Martingale, Grid or dangerous strategies. It opens only ONE trade per time. The recommended minimum deposit is 500 USD.
2. Patience is needed because it does not open many trades, and does not trade each day. This can be seen in backtest.
3. The scalp_factor is used to generate signals for the robot to open trades. It can be used by the Optimization of the Tester to find good settings for Pairs.
4. Contact me if you have any questions.
5. It is best used for trading with brokers that offer low spread, low commission, low stop level. No limit on products.
And furthermore, I have tested this product to a good extend to ensure that it works right according to the rule. But I cannot ensure profit all the time. Hope you will do every type of tests before attaching it to real. I am not responsible for the losses it may make. Always use at your own risk - and reward.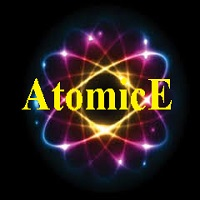 AtomicEMT5
Tran Tan Phuoc
This EA uses no indicators. Attach it to M1 chart of EU, GU, UJ, and GJ and you see money earned. 1. Choose brokers with low spread, low commission, low latency VPS. 2. No guarantee for all profit. Some losses should be expected. Please have patience and faith. I do not intend to sell this EA and its uses should be limited to only few people. The brokers will damage it if too many people using it. You can optimize the EA with Scalp Factor. The default is good for EU, GU, UJ. Less value will make
3 000 USD
Thanks Jie Hoon Lee for feedback on a rare glitch
Remove the Pivot System, which is risky and not suitable for small accounts. Change calculation to points and make it safer for high-risk trading. The default settings are good for EURUSD, USDJPY. The robot can be optimized to trade other pairs. Users need to use the Optimization of the Tester to find suitable settings for other pairs.
Correct the max number of open trades.
This is a grand update to add high frequency trade
I correct some codes and revert it to the simple and most effective one.
Grand update. Convert point to pip for easy trading with various instruments. Add MANUAL TRADING Buttons to aid traders in manual scalping in case they have time and good custom indicators to work with.
A correction of fixed lot and addition of SAFE MODE OPTION
I add a spread limit that is omitted in the previous version.