Información general

Comentarios

Discusión
Yet Another Hull Moving Average MTF
Important notice:
Have to be installed altogether with YAHMA indicator [ https://www.mql5.com/en/market/product/66389 ]
Absolutely not as simple as SMA, however, using is still as simple as any other moving averages.

Moreover, you can be informed what is going on higher time frames, where are more important zones.

Minimalist parameter set:
Higher Time Frame: (default: H1)

Period: number of calculated bars; the larger, the smoother (default: 200, minimum: 4)

MA method: use LWMA or EMA (default: EMA)

Price: applied price (default: Typical)

Shift: legacy parameter (default: 0)
Should use more less time frames, such as m15..H1 and set up the time frame parameter to a bigger one, e.g. H1..D1.
Although moving averages are fundamental to many technical analysis strategies, you ought to combine it with other tools to trade successfully.
Los compradores de este producto también adquieren
Otros productos de este autor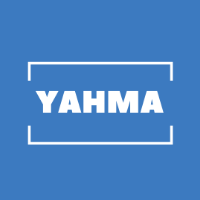 Yet Another Hull Moving Average
Laszlo Szabo
As simple to use it as any other moving averages, e.g. SMA , follows the trend and filters out the noise. Minimalist parameter set: Period:           number of calculated bars; the larger, the smoother (default: 63, minimum: 4) MA method: use LWMA or EMA (default: EMA) Price:            applied price (default: Typical) Shift:              shift right for prediction purpose (default: 0) Although moving averages are fundamental to many technical analysis strategies, you ought to combine it
FREE