Información general

Comentarios

Discusión (1)

Novedades
Equalizer FX
Equalizer FX is a fully automatic trading system. It works on the EURAUD currency pair M5 timeframe.
The trading session lasts one hour per day and is divided into six EURAUD trading pairs.
Each currency pair trades for ten minutes and uses different parameters.
Each currency pair trades one trade.
Thus, the transaction is divided into six transactions with a smaller volume than if we opened one transaction with a larger volume.
For example, we want to open a trade of 0.06 lot. We will open six trades for 0.01 lot and each trade will open at a better price using a different trading time and parameters.
Does not use grid, martingale and other dangerous money management methods.
Timeframe М5, currency pairs EURAUD
IndicatorPeriod - Indicator period
LevelBuy -
LevelSell -
AutoLot - Automatic calculation of the trading lot
FixedLot - Trading a fixed lot
RiskPercent - Percentage of risk when trading an automatic trading lot
TakeProfit -
StopLoss -
StartHour - Hour start trading
StartMinute - Minutes start trading
StopHour - Trading end hour
StopMinute - Minutes the end of trading
MaxSpread -

Maximum allowable spread for opening a trade

Magic -

Comments -
Enable disable trading by day of the week.
SUNDAY=false
MONDAY=true
TUESDAY=true
WEDNESDAY=true
THURSDAY=true
FRIDAY=false
Los compradores de este producto también adquieren
Otros productos de este autor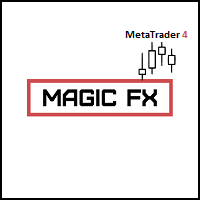 Magic FX
Alexey Bolshakov
Magic FX is an automated trading system that uses a channel indicator and candlestick patterns to open and close trades. Trades every day at a specific time. Follows the news, a news filter is installed in the advisor, if important news comes out, the EA does not trade. Doesn't use grid, martingale or other dangerous money management methods. Timeframe М5, currency pairs EURAUD, EURCAD, GBPCAD, GBPUSD Minimum deposit 70 usd. Live signal  https://www.mql5.com/en/signals/833668 Live signal 
245 USD
When using the AutoLot parameter, you can set the RiskPercent parameter with digits, for example 1.4 (previously there were only integers)
This is done in order to manage the trading lot more accurately.