Overview

Reviews

Comments (9)
Trading System
The Trading System indicator is a fully functional trading system suitable for both novice and experienced traders.
Timeframe is from M5 to H4, settings are optimized for any mentioned timeframe (no adjustable settings).
Examples of the system operation can be seen in screenshots. The simplest example of its operation is Buy and Sell signals and level of probable breakthrough rollback, which is plotted basing on data from all available timeframes (a vertical line on the chart is also a signal of exiting a position).
This system also allows to use pending order strategies. Suitable for any currency pair.

Buyers of this product also purchase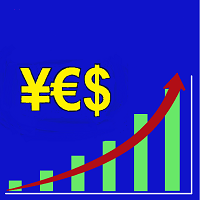 Buy Sell Signals System
aleksey kasyanov
The indicator generates buy and sell signals and sends sound notifications. Works on all TF and currency pairs Settings Target - TakeProfit line (distance set by a user) StopL - StopLoss line (distance set by a user) It shall be remembered! The higher is a TF, the more accurate is a signal. MACD can be used as an additional filter.
15 USD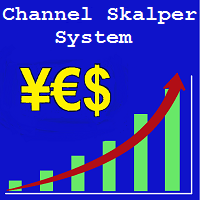 Channel Skalper System
aleksey kasyanov
The EA does not use any indicators except price movement speed and dynamically changing channel as a filter! It does not use martingale, locking, averaging! It places StopLoss, TakeProfit depends on TrailingStop. But you can place TakeProfit without TrailingStop. Lot increases with the growth of the balance. But you can disable this function and trade a fixed lot. Works both on five digit brokers (with fixed spread) and four digit brokers. Automatically detects 4 and 5 digit quotes. Compatible t
150 USD