Overview

Reviews

Comments
Info Binary Options
The indicator displays information about open binary option with the nearest expiration. Displayed information from left to right:
Order No. | Option type (Call/Put) | Volume (USD) | Points (Difference from an open price) | Time remaining
Attention! The indicator is meant for working on exchanges that support binary options trading via MetaTrader and generate information about open orders in Comment field.
Inputs
Type — type of display

Following the price
In a selected corner of the screen

Chart corner for binding

Center of coordinates at the upper left corner of the chart
Center of coordinates at the upper right corner of the chart
Center of coordinates at the lower left corner of the chart
Center of coordinates at the lower right corner of the chart

Shift Y coordinates — vertical indent (connected with Type b)
The shift in bars — indent in bars (connected with Type a)
Save position — saves text position (If set to False, you can move it to any spot on the chart)
Text settings
Display settings — you can disable single elements if required.

Order No.
Option type
Volume
Points
Time remaining
Buyers of this product also purchase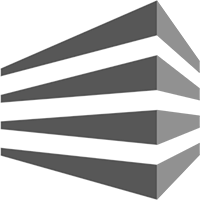 Grid levels
Alexandr Kolesov
The indicator draws a grid of "Horizontal line" graphical objects. All grid values are changed when moving the main line. Recommendations Use the indicator for displaying rounded prices that are multiple of 1 000 or 500 (points*). Example: EURUSD 1.25000, 1.26000, 1.27000 EURUSD 1.25500, 1.26500, 1.27500 Distance parameter For currency pairs – 1 000 (1 000 points*) For stocks – 100 ($1) Disable grid display for higher timeframes. Grid display can be set in the main line settings of Display tab
FREE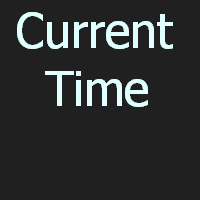 Current Time
Alexandr Kolesov
Displays current time of the terminal. Useful: When you work in full screen mode. In case of intraday trading: helps to control time left till closing of a candle. Can be located at any part of your chart. Inputs Chart corner for binding Center of coordinates at the upper left corner of the chart Center of coordinates at the upper right corner of the chart Center of coordinates at the lower left corner of the chart Center of coordinates at the lower right corner of the chart Time — select displ
FREE