Overview

Reviews (5)

Comments (10)
Scalping with Centered Momentum
The Centered Momentum's curve is like the Momentum's curve. The difference is the landmark and the scale used. The Centered Momentum calculates the difference between the close price of the candlestick in progress and the candlestick after a period known before.
After a few periods, the price returns to the center 0 of the landmark, so we can used it to scalp or create an Expert Advisor for scalping.
To use this indicator, you must:
Choose the Momentum period.
Choose the suitable Momentum factor .
Choose the suitable levels (warning: the Centered Momentum is unbounded so you should to be careful in choosing the levels).
The Centered Momentum is better for scalping.
Input parameters:
Mom_Period - momentum period.
Mom_Factor - momentum factor.
Buyers of this product also purchase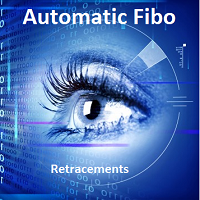 Advanced Automatic Fibonacci Retracements
Ridha Benabdallah
Fibonacci retracements can be used to draw support lines, identify resistance levels, place stop-loss orders and set target prices. The Advanced Automatic Fibonacci retracements draws automatically all the levels. You have a lot of options to choose. For exemple you can use the tracements of another time frame (MTF) in the current chart, you can also choose between the closest level or less close to draw the retracements. You can also add 2 levels of your choice. You can add levels extensions o
30 USD