Overview

Reviews (8)

Comments (3)
Volume by Price for MT4
The 'Volume by Price' indicator can display the relations between volume, price and time in various forms to setup basic or advanced compositions. Volume Profile and Market Profile. Quick high-level charts with drag and drop for the casual user. Types of charts include change over time, part-to-whole, correlation and distribution. Absolute and relative range selection methods. Metric panels, and comprehensive highlighting and styling.
Volume Profile - histogram, background fill, mini-histogram, stacked column and line graph
Market Profile - marker structure (letter- and block-based) and interpolated curve graph
Point of Control (VPOC and TPO POC)
High and Low Volume Nodes (HVN and LVN)
Value Area (VA)
Initial Balance (IB)
Volume Weighted Average Price (VWAP)
Volume delta by price and time
Example settings, color schemes and code samples are installed at '\<data folder>\MQL4\Files\Volume by Price'.
For quick access use command 'Open data folder' in the File menu.
Also available for download Volume by Price for MT5.
Subscribe to Volume by Price Channel.
Buyers of this product also purchase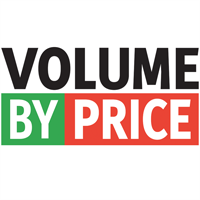 Volume by Price for MT5
Brian Collard
The ' Volume by Price ' indicator can display the relations between volume, price and time in various forms to setup basic or advanced compositions. Volume Profile and Market Profile. Quick high-level charts with drag and drop for the casual user. Types of charts include change over time, part-to-whole, correlation and distribution. Absolute and relative range selection methods. Metric panels, and comprehensive highlighting and styling. Volume Profile - histogram, background fill, mini-histogra
99 USD