Overview

Reviews (13)

Comments (4)

What's new
EA Machine
My Name is Yuri - I'm a Trader!
For many years I have been buying a lot of trading EAs. But all of them were not suitable for my trading style
For more than a year I've been developing my own trading system
My robot with all my skills and many years of trading on the market is ready!
Forget about beautiful backtests: EA Machine is already ahead of the curve!
The truth is this. The biggest problem with most automated trading systems is that they all show beautiful backtests, but few actually work on real accounts.
My Expert Advisor shows real trading in real time !!!
Recommended pairs for trading USDCAD, EURCHF, EURUSD, USDCHF, EURAUD, AUDUSD, GBPUSD 👉 M5 time frame
• Minimum deposit 1000 $ (per trading pair)
• Broker with minimal slippage.
• any type of account
• Leverage 1: 500 or higher
EA Machine is based on a strategy that has been proving to be successful for many years. It has only gotten better since then. Instead of relying on good backtest results to "hope" that live results would match, this EA was developed using live trading and existing methods as a starting point, and improvements were taken from there.
The result is a very stable EA with already many months of live results.
This means you are buying a product with a proven live track record, not just a "nice looking backtest EA".
Buyers of this product also purchase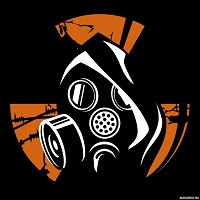 EA Night Stalker
Yury Zaikouski
EA Night Stalker is an advanced Night Stalker that uses a smart entry / exit algorithm with filters to determine the safest entry points. This system is focused on long-term growth. The Expert Advisor is designed for long-term trading and growth Supported currency pairs: GBPUSD, EURUSD, EURJPY, USDCAD, USDCHF + CHFJPY, AUDCAD, EURCAD, EURAUD Recommended TF: M5 The advisor DOES NOT USE: NOT Grid NOT doubling NOT Martingale NOT averaged How to install The EA must be attached ONLY to t
49 USD
* Changed the algorithm for opening orders
* Added 3 trading strategies
* Changed order tracking algorithm