Overview

Reviews

Comments (3)
Forex Gunslinger FREE
IMPORTANT NOTE! This is a free version of the Forex Gunslinger indicator. Free version does not allow you to control the signal generation algorithm and thus you can not adapt the signals to this or that trading instrument or time frame. If you like the FREE version you're welcome to purchase the full version using the link down below.
https://www.mql5.com/en/market/product/65038
Forex Gunslinger is an easy to use arrow indicator which provides BUY and SELL signals. The indicator does not repaint and thus gives you the opportunity to test the indicator and adapt it to any trading instrument and time frame you want to use. The indicator provides all types of alerts including PUSH notifications.
The Forex Gunslinger indicator can be used with absolutely any trading instrument and time frame. It can be used with currencies, indices, stocks, cryptos, etc. It will work with any trading instrument.
bars_to_process - 1000 by default. This is the quantity of bars the indicator uses to show the signals. You can increase or decrease this value if needed.
Buyers of this product also purchase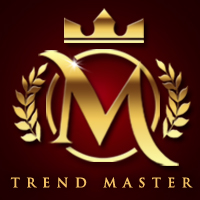 Trend Master FX
Oleg Rodin
Trend indicator which adapts to ever changing market conditions including time frame and trading instrument. Depending on the time frame in use, the indicator automatically adapts specifically to this time frame. The indicator can be used as a standalone trading system or as an extra tool in your own system. The Trend Master FX is a very simple to use tool as you do not need to adjust any strategy settings. The indicator does all the job for you providing you with easy to use BUY and SELL signal
39 USD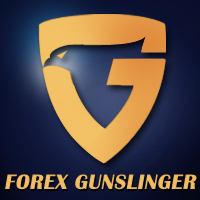 Forex Gunslinger
Oleg Rodin
Forex Gunslinger is an easy to use arrow indicator which provides BUY and SELL signals. The indicator does not repaint and thus gives you the opportunity to test the indicator and adapt it to any trading instrument and time frame you want to use. The indicator provides all types of alerts including PUSH notifications. The Forex Gunslinger indicator can be used with absolutely any trading instrument and time frame. It can be used with currencies, indices, stocks, cryptos, etc. It will work with a
39 USD