Overview

Reviews

Comments

What's new
Trailing Money Python
In order for Trailing Money Python to work more efficiently, it was designed to be quite simple and plain and optimized by adding the Trailing Stop. The robot only trades in a 5 minute time frame. There is a saying that brokers often use: "Earnings are worthy of the wallet!" Here, we see this word as a philosophy of trade. Therefore, we developed this robot.
**Timeframe: 5 Minutes
**Supported: ***Especially Stocks at Futures
**The minimum amount depends on the margin requirement of the stock at Futures you are going to buy.
In the Stock Exchange, every instrument, stock, parity has its own characteristics, and the behavior pattern of the price movement. For this reason, Trailing Stop, Stop Loss, Take Profit values are displayed as default when the program is opened for the first time. From here on, it will be right to tune and optimize the Trailing Stop, StopLoss, Take Profit levels, whichever is the financial instrument you want to trade. At this robot, Pips Value is 1 and the robot tries to get into a buy and sell position in 3 portions. "Trigger_Pips" value is the gain pips distance that will activate the Trailing Stop.
=> You can use the "Strategy Tester -- > Visualize" menu at MT5 for this
=> To change and find the ideal TP, SL and TS levels at MT5 -- > "Strategy Tester -- > Visualize -- > Inputs Tab"
In future markets, some brokers' systems may have problems placing SL and TP orders. Therefore, when this bot opens a trade position, no pending SL and TP orders will appear. You will see it on the chart with red and green horizontal lines representing SL and TP levels. Here, it does the SL and TP function automatically when price reaches these lines.
All orders are market orders. Turn on this robot in 5 minutes and take your tea, coffee and watch the robot. If you cannot be in front of the screen all the time, use VPS.
NOTES:
1. Choose brokers with low commission and should use VPS.
2. No guarantee for all profit. Some losses should be expected. Please have patience.
3. Adjust the lot(volumes) amount and leverage ratio according to your budget.
Buyers of this product also purchase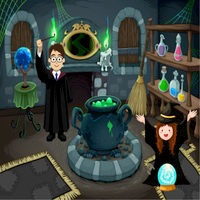 Wizard Of Wizards
Kenan Ozkarakas
In order for  Wizard of Wizards to work more efficiently, it was designed to be quite simple and plain and optimized by adding the Trailing Stop.  The robot only trades in a 5 minute time frame. There is a saying that brokers often use: "Earnings are worthy of the wallet!" Here, we see this word as a philosophy of trade. Therefore, we developed this robot. ** Timeframe: 5 Minutes ** Supported Currency Pairs: ***EURUSD and others.  ** A minimum of 1000$ is required to trade. NOTES: 1. C
29 000 USD
=> Added accuracy confirmation for Contract levels and StopLoss Level for Entry to Positions;
=> Horizontal gray visualization of Trigger Pips level that activates Trailing Stop has been added;