Overview

Reviews

Comments
Forex Vampire
Forex Vampire is a fast and dynamic EA with huge profitable trades in a historical backtest.
It is a fully automatic expert built for the EURUSD GBPUSD & USDCAD currency pairs.
Forex Vampire does not use Martingale and Grid or other dangerous money management methods . All Trades are covered , calculated with maximum profits .
Forex Vampire has been tested for more than 11 years . this EA (Forex Vampire is built as a result of series of backtest with wonderful profits).
Use the following settings on the EA :
Timeframe = 1 minute, 5 minutes, 15 minutes, 30 minutess and H1(1 hour)
Currency pairs : EURUSD , GBPUSD ,USDCAD
Minimum Deposit : $100 per every 0.01 lot size
Kindly contact author for set files after rentage or purchase
Buyers of this product also purchase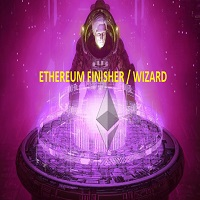 Ethereum Finisher
Chiedozie Titus Ugwu
Ethereum finisher or Wizard  is a fast and dynamic EA with huge profitable trades in a historical backtest. It is a fully automatic expert built for the     Ethereum  crypto currency  pair. Ethereum finisher or Wizard is a market wizard just like the name implies . The EA (Ethereum finisher or  Wizard does   not use  Martingale and Grid     or other dangerous money management methods .  All Trades are covered , The wizard carefully  calculates all its entries/exits  with maximum profits . Ethere
28 000 USD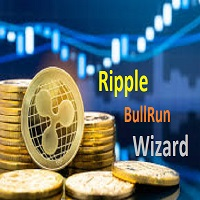 RippleBullRunWizard
Chiedozie Titus Ugwu
Ripple BullrunWizard  is a fast and dynamic EA with with massive and huge profitable trades in a historical backtest. It is a fully automatic expert built for the       Ripple   crypto currency  pair. Ripple Bullrun Wizard is a market wizard just like the name implies . The EA (Ripple Bull run Wizard does   not use  Martingale and Grid     or other dangerous money management methods .  This wizard manages your trades . opens markets with respect to the equity of one`s account.  The wizard carefu
30 000 USD