Overview

Reviews

Comments (1)
Binary Options Buster
Binary Options Buster indicator allows you to trade binary options. The recommended time frame is M1 and the expiration time is 1 minutes.
Binary Buster generates is a very accurate indicator for binary options that generates high quality stable trade signals. The amount of trade signals may vary according to the market conditions, but usually it is about the range of 10 to 30 signals monthly (per currency pair).
Binary buster is designed for traders that use to auto-trade no need to look arrows or manually trade, just start the laptop and let it do the work with the help of mt2trading connector use the following buffers and settings:
UP BUFFER: 0,
DOWN BUFFER: 1,
ENTRY TYPE: ON NEW BAR
TIME FRAME: 1 MINUTE
EXPIRY: 1 MINUTE
SUPPORTED PAIRS WITH THE POTENTIAL WINNING RATE
EURCHF 70%
AUDCAD 68%
GBPCHF 70%
EURAUD 67%
EURCAD 70%
GBPCAD 69%
GBPNZD 72%
AUDNZD 70%
GBPAUD 66%
EURNZD 67%
NZDCHF 74%
CADCHF 80%
NZDCAD 70%
CADJPY 70%
USDCHF 68%
The broker that the backtest was done is FXCM USD Demo 02
Notice: The backtest statistics shown by the indicator do not represent real trading results.
good luck, any questions, you can PM me.
Buyers of this product also purchase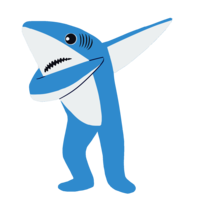 Flat Bo
Mohamed Ahmed Sh Muhumed
The indicator allows you to trade binary options. The recommended timeframes are M5 and the expiration time is 5 minutes A possible signal comes as an arrow above/under a candle. You should wait until the candle closes, as soon as the candle closes trade the next candle. This indicator applies to any currency pair. Unlimited trading hours. Perfect for auto trading with mt2trading without martingale. Working time frame: M5  Expiration time: 5 minute To trade with auto trading, buffer 0: call, buf
FREE