Overview

Reviews (10)

Comments (8)

What's new
Risk Profit tool
This indicator allows you to manage your exposure and see how the lot changes. You can choose the optimal lot value for your deposit without opening real positions. And also evaluate new trading instruments. If you trade manually, then risk management will help you avoid unexpected losses. The indicator includes the ability to receive a sound signal when a specified level is reached, as well as send push notifications and a message to the mail.
Buyers of this product also purchase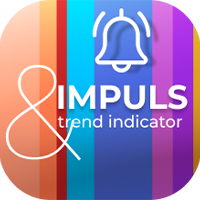 Impuls and trend indicator
Aleksandr Krokhalev
The indicator based on (Williams` Percent Range) analyzes the signal line touches along the channel walls and forms zones for deciding on the direction of the price movement. For convenience, an alert function is built in. You can also enable and disable the desired zones. Several indicators with different settings can be used on one chart. This will help you choose the best strategy.
FREE
Visual tester
Aleksandr Krokhalev
This indicator allows you to manipulate the visibility of the chart in real time. The right side is hidden from the user. The virtual timeline can be moved to any place on the chart. Also, the indicator works on a closed market. If you are using visual analysis for trading, then this indicator is a great tool to test your strategy. It will allow you not to peep into history and be honest with yourself in analysis. Good luck!
FREE
Prepared for demonstration in the tester.
1. Fixed minor minor bugs.
2. The "Alert" signal is made as a separate one in the drop-down list.
3. All graphic elements of the indicator are hidden in the main list of objects, except for lines.
Changed the text of the notification for each of the levels separately.
1. Fixed a bug where the lines disappeared when changing the timeframe.
2. Increased the accuracy of lines for price values after the decimal point.
3. Added the ability to measure the distance in points between the lines.
4. Added signal function (Sound, Notification and Mail).
The indicator remembers the levels when folding.
• The entered data are not reset when the timeframe is changed.
• Added button "hide indicator".
The calculation has been added to take into account the size of the spread.