Overview

Reviews (3)

Comments (5)

What's new
G Cash IC Breaker order blocks
G-Ca$H IC Breaker (Source and Breaker Order Block Indicator)
The ultimate indicator for ICT traders and traders of any Trend following strategy.
Allows you to
View Current time frames Source order blocks and Breaker order Blocks
Alerts - Pop up Email and Push notifications to mt4 phone app
New Breaker and Retest of breaker (Breaker is last step broken)
View source and breaker 1m timeframes through to Mn
Choose any combination of source and breaker to view on current timeframe e.g view M15 and H4 on M15 chart
Show Current Breaker only
Show history Breakers - Great for back testing
All order blocks and breakers fully customisable colours
So what are Order blocks and how to trade with the Indicator
For those who are new in this strategy I will try to make it as simple for you to understand.
Order Blocks are levels used by institutions for buying and selling in the market.
They show us a shift in market structure, trend continuation and trend reversal
Source order blocks- shown on chart as rectangle (Continuation of trend until LSB - Last step broken)
Breaker Blocks shift in market structure - shown on chart as solid rectangle (LSB) Trend Reversal.
But fortunately for you the G-Cash IC Breaker Draws the Source Order Blocks and Breaker Blocks for you
Attach indicator to your chart look left find the last solid breaker rectangle Which represents the last LSB and follow the source order blocks in that direction until price reverses giving us a new structure and gives a opposite direction Breaker block (LSB)
Entries Wait for new Breaker and enter on retest of new breaker in the direction of its colour
Stop loss below the low of that breaker
Take profit at the next structure ,support resistance . supply demand zone or next opposite direction breaker block . Ideally we want to target risk reward of at least 1:3
We can benefit from the ability of being able to view higher time frame breaker blocks (higher time frame directional bias ) in combination with lower time frame for entry E.G M15 time frame for entries viewing H4 and M15 order blocks combined for tighter entries and exits
Source order blocks and be used for adding to positions and trend continuation until LSB (last step broken)
The indicator also gives us the added benefit of alerting to when there is a breaker blocks or retest of existing breaker block to assist with entry and exit .
If you require any help with installation or how to use the indicator message us here or email info@g-cash.net
You can also join our Telegram Community here https://t.me/gcashbreaker if you have purchased please inform us in the group as we have a subscribed group we will add you to
there is also another short video i have made here https://youtu.be/uUAVj-3VTMM
We want to help you get the most out of the indicator and we like helping our customers .
Please also see our other product https://www.mql5.com/en/market/product/58535?source=Unknown%3Ahttps%3A%2F%2Fwww.mql5.com%2Fen%2Fmarket%2Fmy this is our other product and is very useful for traders of the market makers method.
https://youtu.be/SCyL1oeWFQA how to set up the indicator
Buyers of this product also purchase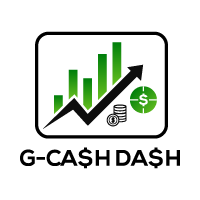 G Cash Market Maker Cycle Identification Dashboard
Garry James Goodchild
(G-Cash Dash ) -Market Makers Cycle and trend identification dashboard  Ideal to help you profit against the market maker. The Perfect tool for Market Makers Method and any trend following strategy  Identify  -Cycle direction, Peak High Peak low - Cycle projection  -Symbol changer- No need to change charts on the dashboard  Status - showing how far into the cycle the pair has been  Real time status - Showing where pair is currently in the cycle in real time . ADR- Average daily range in pips of
60 USD
Error fix- was unaware of issue