Overview

Reviews

Comments (8)
Trend Wizard
Precise Indicator for Determining a Trend
The indicator does not redraw its values under any circumstances. It is ideal for both novice and professional traders. The indicator identifies areas for selling and buying with a high level of accuracy which allows trading in the direction of the trend. The indicator does not require setting up, though it is equipped with a feature allowing advanced users to do so if a necessity arises. Although Trend Wizard can work on any timeframe, I recommend applying it on to M15 and higher, as Trend Wizard is primarily a trend indicator. It has shown great results for all trade symbols. You can use this indicator as a self-sustained trading system or as an addition to your trading strategy.
Advantages of the indicator
Unique trading algorithm.
High precision of determining a trend.
Can be used as an autonomous trading system.
Can work with any trade symbols.
Can be used on any timeframe, though I recommend M15 and higher.
Does not require setting up.
Buyers of this product also purchase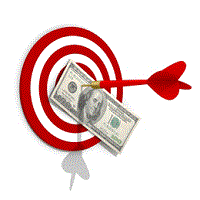 Fx Easy Signals
Dmitry Davydov
Fx Easy Signals is an easy to use universal trading tool which can work with any instrument or time frame. You can trade currencies, commodity, indices, metals, stocks, etc. No limits at all! You can scalp, day trade, swing trade, etc. You may also use the in built Sensitivity filter which will be a good addition for trading on lower time frames. The indicator is very easy to use. Simply SELL when you have a red arrow and BUY when you have a blue arrow. You may use this tool alone or add the ind
45 USD