Overview

Reviews

Comments (3)

What's new
Neural Engine
Neural Engine Correlator is a fully automated EA designed to trade at most correlated Forex market currencies. Neural Engine contain a unique algorithm which was realized using cross correlation matrix with unsupervised learning and data mining methods of machine learning.
PRICE $499 8 out of 10 left
Next 10 copies $599
REAL ACCOUNT https://www.mql5.com/en/signals/871521
Telegram channel https://t.me/NeuralEngineEA
The cross-correlation matrix of two random vectors is a matrix containing as elements the cross-correlations of all pairs of elements of the random vectors. The cross-correlation matrix is used in various digital signal processing algorithms.
Data mining is a process of discovering patterns in large data sets involving methods at the intersection of machine learning, statistics, and database systems.
"Why price is so high?" Its a professional multicurrency tool which is suitable for big accounts. It can generate safety and stable profit, with a smooth growing line.
No martingale
No scalping
No hedging
No arbitrage
Working timeframe H1
Minimum recommended deposit $1000
Default parameters are for EURCAD H1

Benefits:
Diversificated multicurrency trading

No dangerous methods of money management

Smart artificial intelligence filters in code

Not sensitive to broker conditions

Good resistance to unexpected market events

Stress tested with 99.90% tick data using variable spread

Easy to install
Buyers of this product also purchase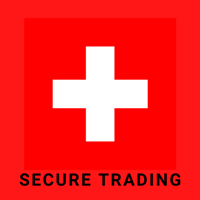 Swiss MT5
Nadezda Bogacheva
SWISS  is a fully automated Price Action expert adviser designed to trade   Gold(XAUUSD) ,   EURUSD   and   USDCHF  >>>>>>>>>>>>>>>>>>>>    70% discount (999 USD >>> 299 USD) , special for the   Next 10 buyers (1 left)        <<<<<<<<<<<<<<<<<<< Normal price $999 SUGGESTED BROKER FOR SWISS Telegram channel  https://t.me/NeuralEngineEA What is Price Action? Price action is the movement of a security's price plotted over time. Price action forms the basis for all technical analysis of a stock, co
299 USD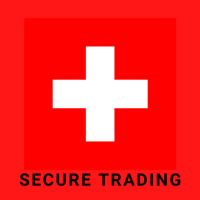 Swiss
Nadezda Bogacheva
SWISS  is a fully automated Price Action expert adviser designed to trade Gold(XAUUSD) , EURUSD and USDCHF  >>>>>>>>>>>>>>>>>>>>    70% discount (999 USD >>> 299 USD) , special for the   Next 10 buyers (4 left)        <<<<<<<<<<<<<<<<<<< Normal price $999 SUGGESTED BROKER FOR SWISS Telegram channel  https://t.me/NeuralEngineEA What is Price Action? Price action is the movement of a security's price plotted over time. Price action forms the basis for all technical analysis of a stock, commodity,
299 USD
-Improved logic
-Bugs fixed
-Correlation matrix upgraded