Overview

Reviews (1)

Comments

What's new
Gold one hour
Any EA can't guarantee our eternal and stable profit, but it is a manifestation of trading ideas. The quality of the back test data is an intuitive affirmation of the EA. If an EA backtest result fails, we will not believe that it can make money for us on the firm offer. On the contrary, EA, which produced a beautiful asset curve in the process of backtesting, is worthy of our belief that she can meet the challenge of updating.

GOLD ONE HOUR is specially made for gold varieties to run in one hour cycle, and the single quantity used in the test data is fixed at 0.1 lot.

Her input parameters are adjustable and easy to use, and she only needs to adjust the Lots parameters according to her own capital. It is recommended to use a small quantity for the first time, such as 0.01 lots.

No EA can guarantee absolute stable profit, so the choices she provides are only for reference.

When there is a serious deviation between the market and EA, it is suggested to change the strategy in time. After all, any strategy may have a bad stage.
Buyers of this product also purchase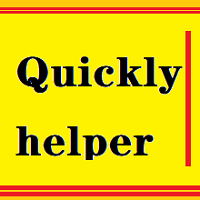 Quickly helper
Shi Xuan Liang
Quickly Helper is a tool to help us deal with multiple orders quickly. It has five function keys. They are: The "清空" button to quickly level out all orders;  Quick flat out the long position "平多单" button;  Quick flat out the short position "平空单" button;  The "买多" button to quickly buy at the current price;  The "买空" button to sell quickly at the current price;  It has seven display information items. They are: bp: the total income of multiple orders; (  profit of  buy/long position ) avgb: avera
30 USD
1. Add and automatically set the stop-loss function (currently, it is not supported to modify the default value).
2. Add automatic stop loss level, and modify stepping parameters.
3. Change the way of establishing positions, open bills under the most guaranteed conditions, and establish positions at most once an hour.
4. Add the setting of slippage (which can be fine-tuned in case of large fluctuation according to market conditions).
1. lower the threshold to make up for the low transaction frequency
2. Increase the analysis of the situation that a single K-pillar plunged more than 100$.
1. Improve product accuracy
2. Calibrate relevant parameters