Overview

Reviews (5)

Comments (3)

What's new
Aigridpro H4 Multicurrency
AIGridPRo EA H4 is a aggressive Grid EA optimized for H4 timeframes multiple pairs,using technical indicators to create a fishing net-like grid of orders for trading back and forth in the fluctuating market.EA optimized to only open trades which have high probabilities and only executed on strong signals. LIVE RESULT Performance:click 👉 here 👈 Trading History 2020:click 👉 here 👈 EA designed for long term trading so its normal to have opened positions for longer periods.*Attention* EA can have up to 30+ open positions so its important to have a good starting capital(minimum 2500$ prior to use the EA).EA only suitable for traders who prefer an aggressive trading method.*EA Not suitable for cent account* Join Telegram Channel 👉 here 👈 send me a message to(aigridpro) For set files and support+ Risk management tool 📢 Requirement:Use ECN low spread brokers + Fast VPS + 2500$ minimum starting capital+ 1:500 leverage 📢

RISK MANAGEMENT IMPORTANT lot size setting

: Account Lot size 0.01/2500$> 0.02/5000$> 0.03/7500$ <-- Follow these settings

Do not use the default lot size! Make sure to join telegram channel for updates on pairs to trade for each month.




1.Prior to using on real money, test the adviser with minimal risk on a demo account
2.the minimum Capital required to use the EA is $2500 do not attempt to use the EA with less than this amount. EA not suitable for cent account
3.Make sure to trade all these pairs only on H4: chfjpy,eurcad,eurchf,eurjpy,nzdjpy,nzdusd,usdcad,usdchf,usdjpy,eurusd,gbpusd. Do not use any other EA's on the same account you using AIGRIDPROH4 >to avoid conflicts.
Buyers of this product also purchase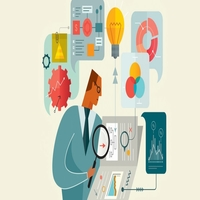 Trades Analyzer Pro
AURELIE HAI-SIEU SOUKANH
Forex Pro Analyzer. Find top performing strategies on your MT4 account This tool enables you to analyze all your Forex trades executed manually or by an expert or several EA's. It will group and examine all trading positions by magic numbers,  and will show you trading performance for each strategy so you can spot the winners immediately. You get Fast trade statistics fast a on your MT4 chart window. Imagine you want to test 10 different EA's on one single  mt4 terminal with this tool it wi
35 USD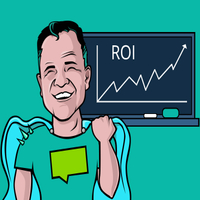 AIGridProEA PRO
AURELIE HAI-SIEU SOUKANH
AIGridPRo EA is a smart autotrade Grid EA optimized for M5, which uses technical indicators to create a fishing net-like grid of orders for trading back and forth in the fluctuating market.The EA has been has been optimized to only take trades which have high probabilities in trend grid trading and only executed on strong signals. EA optimized to trade only m5 chart no configuration required by user full AUTOMATIC 24/7. This system has the lowest DD 5-10% and is conservative. This EA algorithm
399 USD
Updated Algorithm to improve grid and avoid too many entries.