Overview

Reviews

Comments

What's new
Gold and Currencies Super Trends Crawler
Trends Super Crawler MQL5 MetaTrader Expert Advisor - Gold and currencies Auto Trader Robot
This is a Trends Super Crawler expert Advisor for trading Gold and Currencies, using MetaTrader5 platform.
This code is capable of working with any timeframe.
With very minimal losses close to 1% DrawDown.
Starting with as low as $1000.
Multi Position system and Scaling system are available for multiplications of positions and lots, which kick in after a certain balance is reached.
Buyers of this product also purchase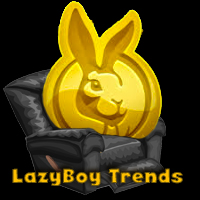 Gold Super Trends AutoTrader Robot
Hesham Ahmed Kamal Barakat
A signal from a client running This LazyBoy Gold Trends; https://www.mql5.com/en/signals/1136643?source=Unknown%3Ahttps%3A%2F%2Fwww.mql5.com%2Fen%2Fsignals%2Fnew General description; This EA is made to be used in the Gold market. It's made for trading Gold in mind. This Trading Robot is based on more than 14 years of winning patterns and will open trades by the minute, 24 hours a day. It will handle everything, from opening positions, closing them, managing risk. Features; - Timeframe-Les
4 999 USD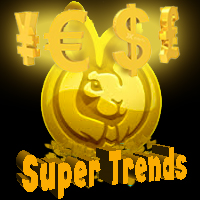 Super Trends EurUSD Gold Currencies MT5
Hesham Ahmed Kamal Barakat
This is a generic MetaTrader 5 MQL5 Expert Advisor EA Robot that you can use to trade Gold and Currencies as well. For Gold specific trading, which is based on Indicators, you can check out Gold Super Trends here; https://www.mql5.com/en/market/product/52151 What do we mean by Generic, is that it does not depend on Indicators, it's direct connection to the real time ticks on the charts. That's why, this Expert Advisor EA Robot can be use anytime and can be back tested with any year at any time
3 799 USD
Fixed a bug in the code caused positions to be opened with some loss.
Code now is even tighter with loss controlling.
Added 4 Safety method to reduce amount of losses to the minimal thus far.
Gains will be less compared to not having the safety methods enabled. But still gains are awesome.
Added the ability to switch Little Gain Method on and off.
For best performance, switch it off. With it switched off, the gains are maximized.
Little Gain Method, uses dynamically assigned amount of gain to close positions with little gain.
Added support for trading Gold with FXChoice.
* Pick Broker Type 2.
* Set AutoStopLoss to True.
* Set StopLossModifier to 0.1.
* Set OpenValue to 2.1.

For ICMarkets;
* Pick Broker Type 1.
* Set AutoStopLoss to True.
* Set StopLossModifier to 0.1.
* Set OpenValue to 1.
Ability to choose between Currency and Commodity trading.