Overview

Reviews (1)

Comments

What's new
NNFX History News Tool
No Nonsense Forex History News Tool
Please do not download Demo here, There is no demo version and it will not work.


Pros:
Ability to adapt any GMT timezone broker
News Event precision up to M5 time-frame
Extremely easy to use
NNFX History News Tool is a tool dedicated to NNFX followers, it is designed to ease up the process of incorporating
NNFX News Event during back-testing. History News provided by this tool starts from 2015/01/01 - 2020/08/09.
The news event history provided by this tool has precision up to M5 time-frame. And adaptable for any Broker's GMT timezone.
This tool is a perfect combo with the Ultimate NNFX Backtester I've made, and will cut your backtesting time down to a fraction.
Link to Demo Ultimate NNFX Backtester: https://www.mql5.com/en/market/product/52403
Instruction for this tool:
Drag this indicator to the chart you want to back-test.
Input the correct timezone of your broker in the input settings.(if GMT+3, then input 3, if GMT-1, then input -1)
Click ok once timezone is set.
Press 4 key to bring up the Main Panel of this tool.
Click on the Currencies you want to back-test.
Note: You can press 4 again to hide the panel, also click buttons again to remove the news for a currency you already put on the chart.
Buyers of this product also purchase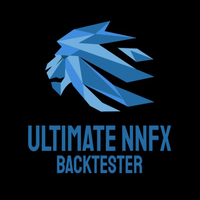 Ultimate No Nonsense Backtester
I Kai Wu
Ultimate No Nonsense FX Backtester - You can Run Forward Test Simulation with this tool! Do Not Download the Demo Here, Please Read Below! Join the   discord   for this backtester, you can have my direct support on there. Step by Step Manual Guide PDF for this backtester PDF List of Commands(Shortcuts) for this backtester Ultimate NNFX Backtester is a powerful utility tool that significantly reduces the length of backtesting process for NNFX followers.  As well as for Forex traders that
84.99 USD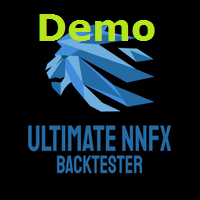 Ultimate No Nonsense Backtester Demo
I Kai Wu
Ultimate No Nonsense Backtester Demo - You can Run Forward Test Simulation with this tool!(Full version only)   I've opened up another one of the 5 benchmarks for demo -------------"You can now use it on EURUSD and AUDNZD"-------------------- Demonstration video is for an old version, there are all kinds of new feature now! Join the discord for this backtester, you can have my direct support on there. Step by Step Manual Guide PDF for this backtester PDF List of Commands(Shortcuts for this bac
FREE