Overview

Reviews

Comments
Genesis Robor MT5
Genesis Robot.
The robot analyzes atypical conditions in the market using optimization algorithms and indicators.
The robot doesn´t use Martingala.
Parameters
The robot only has one configurable parameter. Thus, It is a very easy robot to use
size_lot: This is the lot size of the open positions.
Recommendations for use.
Recomendations for use.
The robot is optimized for the Forex market. It is not recommended to use in other markets.

The robot opens few positions per week. It is recommended to use it with several currencies in order to obtain more profits

It is recommended to use it with a VPN in order to get all the signals.

Recommended currencies for robot use:
EUR/DKK GBP/AUD AUD/CAD USD/JPY CHF/JPY CAD/JPY SEK/JPY AUD/SGD EUR/GBP EUR/JPY AUD/USD AUD/NZD EUR/AUD GBP/JPY EUR/SEK GBP/USD GBP/NOK NZD/JPY USD/HUF NZD/CAD USD/PLN EUR/NOK USD/CZK AUD/JPY

Questions?

I will be happy to help you with any questions you have.

Take into consideration
Over Time, indicators and robots will receive updates and improvements. Constantly visit my products please,

Developer
PhD in engineering (focused on mathematics) with studies in Europe. Currently I am dedicated to programming robots and stock market indicators and performing stock market analysis
Buyers of this product also purchase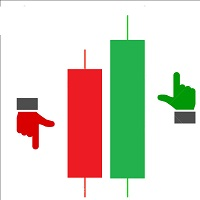 Maximum Minimum Candle Indicator
Carlos Daniel Vazquez Rosas
Maximum Minimum Candle indicator  is a basic indicator (but useful) that shows the highest and lowest candle in a period of time . The indicator shows the maximum candle and the minimum candle for a defined period of time. You can choose the number of candles that make up the period The indicator will show with color points  the maximum and minimum values. A message tells you when the price reaches the maximum or minimum. Parameters number_of_candles: It is the number of candles that will b
FREE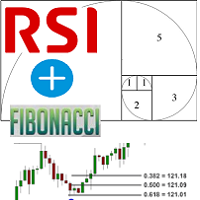 Fibonacci and RSI Demo version MQL5
Carlos Daniel Vazquez Rosas
Fibonacci and RSI. Demo versión only works with GBPUSD. For full version, please, visit visit https://www.mql5.com/en/market/product/52101 The indicator is a combination of the Fibonacci and RSI indicators. Every time the price touches one of the fibonacci levels and the rsi condition is met, an audible alert and a text alert are generated. Parameters number_of_candles : It is the number of candles that will be calculated. If you put 100, the indicator will give you the maximum and min
FREE
Fibonacci and RSI MQL5
Carlos Daniel Vazquez Rosas
Fibonacci and RSI. The indicator is a combination of the Fibonacci and RSI indicators. Every time the price touches one of the fibonacci levels and the rsi condition is met, an audible alert and a text alert are generated. Parameters number_of_candles : It is the number of candles that will be calculated. If you put 100, the indicator will give you the maximum and minimum of the last 100 candles. sound_signal:   If you want the indicator to notify you that the conditions are met using
10 USD