Overview

Reviews (1)

Comments (2)
RSI Crossover
This indicator uses a double RSI element to know if the market is in a good opportunity to buy or sell.

Fast RSI pass a certain level it will looking for the highest or lowest candle, after that the second RSI must be in that level to.

After found the lowest or highest candle the indicator gives the signal when the market gets out of that level.

That way you can catch the best opportunities to trade.
Buyers of this product also purchase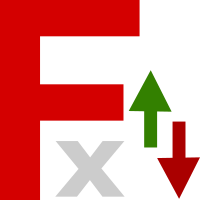 AD Point of Entry
DANIEL FILIPE PINHEIRO ALBINO
This product uses multiple indicators to give you the best oportunity to enter the market. How  it works? In this indicator you have a chance to change the TimeFrame and some other inputs, that way you can perform entries the way you want. however if you stay with the default entries, it will give you entries at 1M . The indicator is not going to give you every single entry that you wish, because it is prepared to give you indications on specific points, and its not a 100% profit indic
FREE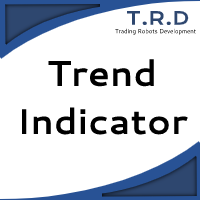 BotDev Trend Indicator
DANIEL FILIPE PINHEIRO ALBINO
With this indicator you will never miss a good and profitable trade. Using multiple indicators to give you the best up, down or neutral trend. Never miss a great opportunity again. In your upper left corner will appear a message warning you if its a uptrend, downtrend or neutral. this is a good way to train yourself, because when the indicator gives you a trend you can look at the chart and check the chart's trend itself.
FREE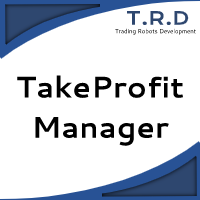 TakeProfit Bot
DANIEL FILIPE PINHEIRO ALBINO
When you open a trade and you have to calculate the ratio, 1:1, 1:2 etc, you have to check the distance between the open price and the Stoploss to know where to put your takeprofit and sometimes you got to somewebsites that have tools to help you, but don't worry with that anymore,  TakeProfit Bot  will take care of that . With this expert advisor you don't need to do all that calculation. Simply put your StopLoss where you want and the TakeProfit Bot will take care of the rest. TakeProfit Bot 
FREE