Overview

Reviews

Comments
Position Management Panel Trading View style
👉 DEMO VERSION , YOU CAN DOWNLOAD HERE 👈 IF YOU HAVE PROBLEM OR ANY DOUBTS CONTACT ME | scazzimarco@gmail.com |
The first Buy & Sell Panel with Tradingview Style to improve your MetaTrader experience, with Dark & Light Style

Calculate your risk in each trade with precision. Lots,% of the Budget, $ to invest. Maximum comfort in a splendid panel.
*this panel does not work in demo version , for test it, click on link above




Considerations
We all know that metatrader does not easily allow you to find the position size.
Many of us use Trading View for technical analysis and become attached to that unmistakable style, between simplicity and graphic beauty.
For this reason, this panel was born, to operate on Metatrader without feeling the lack of Trading View and to always know exactly and without surprises due to errors, how your trade will go.
Buyers of this product also purchase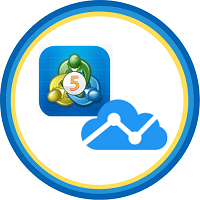 Panel Trade Management with Trading View Style
MARCO SCAZZ1
️ATTENTION: THIS VERSION DEMO WORKS ONLY NATIVE METATRADER PLATFORM️  IF YOU HAVE PROBLEM OR ANY DOUBTS CONTACT ME | scazzimarco@gmail.com |   REAL VERSION   ,  YOU CAN DOWNLOAD HERE     The first Buy & Sell Panel with Tradingview Style to improve your MetaTrader experience, with Dark & Light Style Calculate your risk in each trade with precision. Lots,% of the Budget, $ to invest. Maximum comfort in a splendid panel. You need to know exactly your risk reward ratio. Now you can do it wit
FREE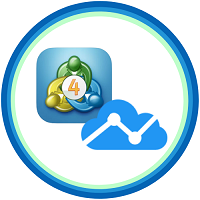 Trade Position Management Panel Trading View style
MARCO SCAZZ1
️ATTENTION: THIS VERSION DEMO WORKS ONLY NATIVE METATRADER PLATFORM️ IF YOU HAVE PROBLEM OR ANY DOUBTS CONTACT ME | scazzimarco@gmail.com |   REAL VERSION   ,  YOU CAN DOWNLOAD HERE   The first Buy & Sell Panel with Tradingview Style to improve your MetaTrader experience, with Dark & Light Style Calculate your risk in each trade with precision. Lots,% of the Budget, $ to invest. Maximum comfort in a splendid panel. You need to know exactly your risk reward ratio. Now you can do it with e
FREE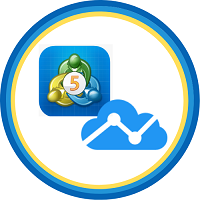 Trade Management with Trading View style
MARCO SCAZZ1
DEMO VERSION  ,  YOU CAN DOWNLOAD HERE   IF YOU HAVE PROBLEM OR ANY DOUBTS CONTACT ME | scazzimarco@gmail.com |   The first Buy & Sell Panel with Tradingview Style to improve your MetaTrader experience, with Dark & Light Style Calculate your risk in each trade with precision. Lots,% of the Budget, $ to invest. Maximum comfort in a splendid panel. You need to know exact-ly your risk reward ratio. Now you can do it with ease If You want download FREE theme Dark and Light  Download here Li
49 USD