Overview

Reviews (3)

Comments (5)

What's new
Moving Average plus WPR
I will give FULL Version of this EA for FREE if there is 2k Subscriber on my Youtube channel, you can do it because subscribe is FREE :).

Moving Average VS William's Percentage Range
This EA have 5 Moving Average Filter and WPR.
It will open SELL if price between MA1 and MA2, and the MA1 > MA2 > MA3 > MA4 > MA5 and WPR value > WPR High

It has various input for lot management, step, SL, TP and so on.

For the FREE Version, it will open 15 position, but when 15th position still in loss, it will continue open until it close.
Default set is not the best. capital suggested is 5k$ for all pair and 0.01 starting lot.
========================================================================================
Here is the signal, using this EA : https://www.mql5.com/en/signals/671977
========================================================================================
Feature :

MagicNumber

Compounding Lot

Starting Lot

Starting Balance (Mandatory if Compounding)

Lot Multiplier after Level

Lot Multiplier

Maximum Lot

Maximum Position

Step

Step Multiplier

Take Profit

TP BEP at Level

BEP + TP

Stop Loss

TP based on MA

Time Frame TP MA

TP MA

Time Frame MA

MA 1

MA 2

MA 3

MA 4

MA 5

Minimum pips between MA

WPR Period

WPR High Level

WPR Low Level


: Magic Number
: Option for Compounding Lot (True or False) => FREE VERSION set to False
: If Compounding Lot is False, then using Starting Lot => FREE VERSION set to 0.1
: Please input Starting Account Balance if Compounding Lot is TRUE, otherwise EA won't open trades
: After "x" level, lot will be multiplied
: Multiplier Lot for next order => FREE VERSION set to 2
: Maximum Lot allowed
: Maximum Position allowed
: Range between order (pips)
: Multiplier Range between order (pips)
: Take Profit
: Use breakeven + TP after "x" level"
: How many pips added after breakeven
: Stop Loss
: Take Profit based on Moving Average, will close all order if price hit this Moving Average line
: Time Frame for TP MA
: Period of TPMA
: Time Frame for Moving Average Filters
: 1st MA
: 2nd MA
: 3rd MA
: 4th MA
: 5th MA
: Minimum pips between those MA
: WPR Period
: WPR High Level
: WPR Low Level

Buyers of this product also purchase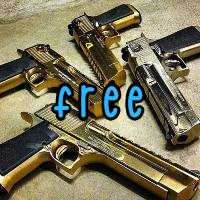 Buy Sell Simultaneously FREE
Danny Setyawijayanto
This EA will open Buy and Sell simultaneously after attached to chart. It has customized grouping grid step and lot multiplier group. Please contact me if you have any question. Please Like, Share & Subscribe to my Youtube Channel. I will give this FULL VERSION EA for FREE for everyone if there is 2k Subscriber on my Youtube channel , please ask your friend, because subscribe is FREE :). Need at least 10k balance (10k cent or 10k$), or you can adjust with various setting inside the EA to get t
FREE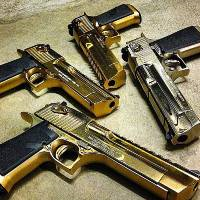 Buy Sell Simultaneously
Danny Setyawijayanto
This EA will open Buy and Sell simultaneously after attached to chart. It has customized grouping grid step and lot multiplier group. Please contact me if you have any question. Please Like, Share & Subscribe to my Youtube Channel. I will give this EA for FREE for everyone if there is 2k Subscriber on my Youtube channel , please ask your friend, because subscribe is FREE :). Need at least 10k balance (10k cent or 10k$), or you can adjust with various setting inside the EA to get the minimum dr
1 000 USD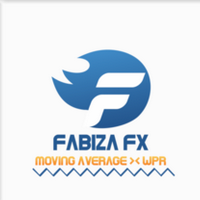 MA plus WPR Full
Danny Setyawijayanto
Moving Average VS William's Percentage Range This EA have 5 Moving Average Filter and WPR. It will open SELL if price between MA1 and MA2 , and the MA1 > MA2 > MA3 > MA4 > MA5 and WPR value > WPR High It has various input for lot management, step, distance pips between MA, SL, TP and so on. Default set is not the best. capital suggested is 5k$ for all pair and 0.01 starting lot. ======================================================================================== Here is the signal, using
150 USD
Added limitation on maximum order