Overview

Reviews (1)

Comments (2)

What's new
NeuroIntelligence
We present you NeuroIntelligence Advisor.
Advisor is recommended to use on TimeFrames (M1) and with Spread less than 13 pips. Recommended pairs for trading EURUSD, GPBUSD, USDCAD, AUDUSD, USDJPY.
Options
Risk- This parameter means - what risk will be involved in the transaction ( Low Risk - 3% / Mediam Risk - 10% / Deposit Overclocking - 15% ).
Orders Magic Number- This parameter means what the Magic Number of open orders will be.
FullRisk - This parameter increases StopLoss many times, but closing the "plus" orders greatly increases.
Buyers of this product also purchase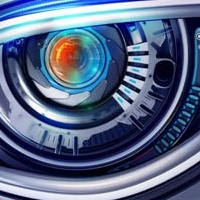 FixOrders
Vitaliy Kashcheev
We are happy to present the FixOrders tool. The most important part of trading is EXIT, whether you exit with a profit or with a loss. This tool will help you any time to lock in profit of your open trades without your participation. The tool does not use any indicators and can work on any timeframe and any symbol (EURUSD, GBPUSD etc.) Once you open an order, set the utility to any desired timeframe. Parameters Size_Close_Orders - the profit percent of the total amount of an open order to clos
12 USD
Added new parameter "FullRisk"
Added accounting for the current account leverage value.