Overview

Reviews

Comments
Junior Trend
Expert Advisor that uses breakthrough strategy to open positions. The EA allows one trade at a time(per currency pair), so there is no additional risk for the user. It offers Money Management Systems(MM) - AutoLot based on account equity and,of course, manual lot size set up. On further updates the Money Management strategies would be expanded. All parameters are optimized. Hour Selection Mode - When desired, user can easily set up hours of non-trade.
Lot Management : Two setups available for money management- auto and manuallot. When Auto mode the lot size is determined by a percent (LotPercent) of the current available free margin, which reduces risk. Also we implemented an ancillary defense against sudden loss - the max loss percent.
Note! If a user needs a modification to the current EA, we would gladly help you with it!
Best TimeFrame: H1 - EUR/USD. No Martingale or high risk
What do you get
4/5 Digit Broker Setting
Not Spread Sensitive
No high risk strategies
Balanced trading algorithm with constant profits
Auto and manual lot determination system
Lowered risk via the use of stop loss on every trade
Hour filtering - set up hours for the EA for non-trade
Indicator Parameters
General Inputs
TakeProfit in pips - The Takeprofit distance from the price measured in pips
StopLoss in pips - The Stoploss distance from the price measures in pips
Slippage - The tolerance for order opening if the price changes
Magic Number - The unique number trades are taken with, used for order filtration
Indicator inputs
K-Line period Stoch Oscilator - The period for the K-Line of the Stochastic Oscilator (optimized)
D-Line period Stoch Oscilator - The period for the D-Line of the Stochastic Oscilator (optimized)
RSI Period - The period for the RSI indicator (optimized)
RSI Level for SELL - The level above which buy trades can be taken (optimized)
RSI Level for BUY - The level below which sell trades can be taken (optimized)
Buy trades Stoch Level - The level above which buy trades can be taken (optimized)
Sell trades Stoch Level - The level below which sell trades can be taken (optimized)
MA Fast Period - Period for fast Moving Average
MA Slow Period - Period for slow Moving Average
Price Type - Price type used by the Moving Averages to calculate
MA Method - Method of calculating the Moving Average
Money Management
AutoLot - Allow Automatic Lot calculation
Manual Lot Setting - If AutoLot is not enabled this input determines the lot size
Lot Percent per balance - If AutoLot is enabled, you can set the balance percent to be traded with
Hours Filtration
Use hour for Non-Trade - Allow Hours Filtration(during selected hours no trades will take place)
Start Hour GMT - Start Hour for non-trade
End Hour GMT - End Hour for non-trade
End minutes - End Minute to conclude the non-trade
Buyers of this product also purchase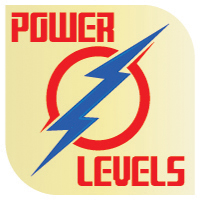 Power Levels EA
Stanislav Ivanov
Power Levels is a fully automated EA, with option for semi-automated trading. It supports two modes : automatic and fully-automatic.Both modes need horizontal lines on chart to trade with. The model is basic, the horizontal lines are picked up as price levels, and as soon as the price breaches any level( in any direction ).                                                                    The process A horizontal line is drawn on chart The line is translated as price level Once the price starts
40 USD